HRD reveals the most dangerous jobs in Australia and how much the country's most fearless workers get paid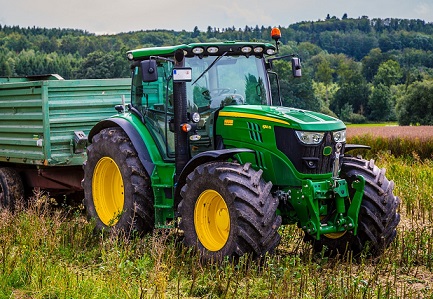 Companies in the agriculture, forestry and fishing industry, the most dangerous for the third straight year, pay their workers just marginally higher than the national average despite the grave risks they face.
The average worker here earns $76,630 per annum, only slightly more than the average national earning of $75,598, according to Safe Work Australia and finder.com, using data from the Australian Bureau of Statistics.
In 2016, the industry recorded 44 deaths on the job, reported news.com.
Manufacturing, which is the fourth most dangerous industry, paid its workers $75,208 – even lower than the national average.
"It's those who work in more dangerous industries who should consider income protection as an option," said finder.com.au's insights manager Graham Cooke.
Other dangerous industries are transport, postal and warehousing (2nd), construction (3rd), electricity, gas, water and waste services (5th), wholesale trade (6th), mining (7th), arts and recreation (8th), health care and social assistance (9th), and administrative and support (10th).
This year's ranking was based on the rate of fatalities per 100,000 and the rate of compensation claims per 1000 workers.
Some 3,414 Australian workers have lost their lives on the job since 2003, and 69% occurred in the three most dangerous industries.
Meanwhile, mining firms, seventh most dangerous, pay their workers the highest rates at $141,072 – nearly double the national average.
It is followed by electricity, gas, water and waste services, paying an average $105, 030.
"Workers compensation is an option if something does go wrong, but should be thought of as a last resort and not a definite payout; it's always best to have an extra safety net," Cooke said.
Employers should minimise workplace risks as much as possible, he said, even as "workers compensation won't cover incidents that occur as the result of employee negligence."
The safest jobs in Australia are found in the financial and insurance services, with only 620 serious injuries and no fatalities in 2016.