In the space of 48 hours this week, two young workers have died and a third has been seriously injured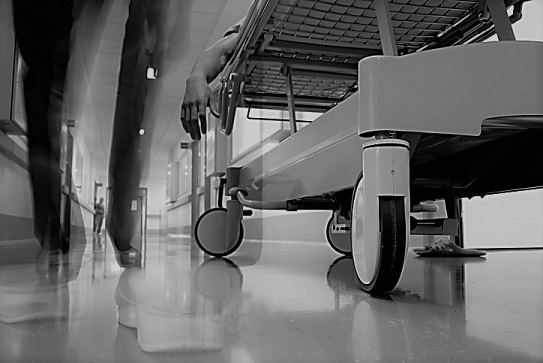 In the space of 48 hours this week, two young workers have died and a third has been seriously injured in three separate incidents in Victorian workplaces.
The deaths bring Victoria's workplace fatality toll in 2018 to three, which is two more than this time last year.
WorkSafe is investigating after a man in his early 20s was seriously injured when he fell at an apartment construction site in Fitzroy.
Even though there were no witnesses to the incident, it is believed the man fell about six metres.
Moreover, a 29-year-old was electrocuted while working near a live switchboard at a factory in Dandenong.
And on Sunday, a 17-year-old girl working as a stablehand died after falling from a horse at a property at Tyaak, near Broadford. WorkSafe is investigating all three incidents.
The tragic two days has prompted WorkSafe to warn employers of the need to make sure employees returning from holidays or starting work for the first time fully understood the risks involved.
Head of Operations and Emergency Management Adam Watson said at this time of year many young workers are starting new jobs, or perhaps entering the workforce for the first time, and other workers are returning to work after taking a break.
"It's important that employees starting at new worksites are properly briefed on how to perform tasks safely and that those returning to work are reminded of the risks," said Watson.
He added that young workers were particularly vulnerable and needed extra care and attention from supervisors.
"Young workers often lack experience and can be reluctant to ask questions," said Watson.
"They need to be educated about the risks involved in their jobs. Employers need to ensure they receive the correct training and supervision and feel comfortable about speaking up if they are uncertain about any task they are given."
Alan Girle, director at Australian Business Lawyers & Advisors (ABLA) recently wrote as part of his
top tips for health and safety in 2018
about the importance of leading from the top.
"Make sure the business has a credible safety policy and have the leaders of the business speak to it frequently," he said.
"Many hazards and risks can be minimised simply by improving the culture of the business.
"Endeavour to persuade the workforce that safety is a priority and will not be compromised by other things."
Related stories:
Top five tips for health and safety in 2018
Revealed: Australia's 10 most dangerous industries
Top six talent management trends for 2018 and beyond