HR veteran discusses recruiting, turnover, new benefits, policies and HR tech for 2023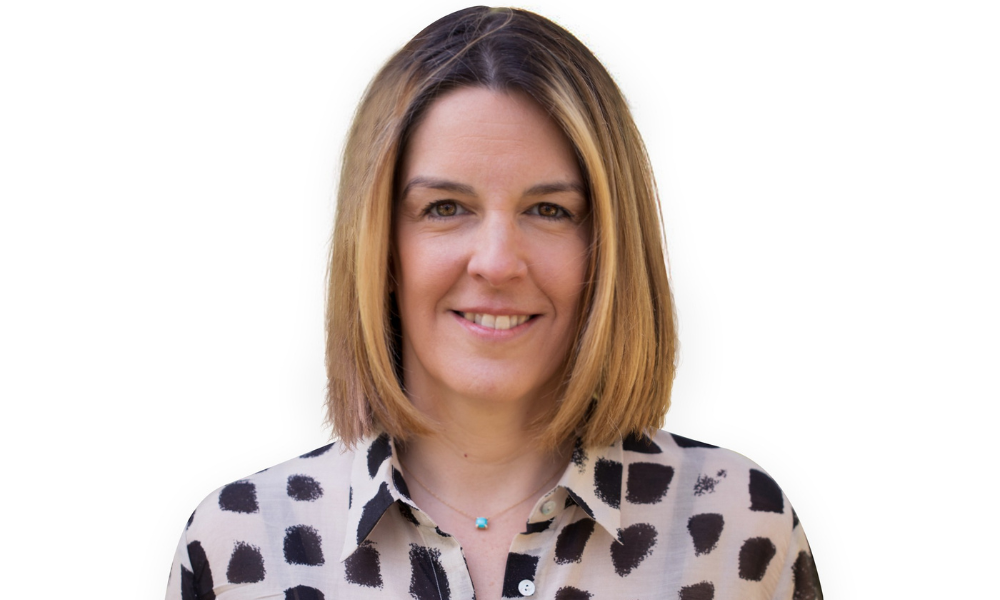 "The media is challenging for HR people because you're constantly being compared to other companies or what the media is hearing as opposed to the reality."
So says Forbes CHRO Ali Intres, in discussing the biggest hurdles HR leaders must overcome on a daily basis.
Of course, having spent most of her career in the media, previously working for a publisher, advertising agency and even Time Inc., the 25-year HR veteran understands how the game is played. But it doesn't make her job any easier, especially when faced with industry-wide issues like maintaining employee engagement in a hybrid world and recruiting top talent in a highly competitive market.
Fortunately, one of the biggest issues over the past couple years – the Great Resignation – hasn't impacted the Jersey City, NJ-based global media powerhouse, which produces 37 licensed local editions of Forbes magazine around the world.
"When I came to Forbes, I looked at our turnover and was surprised it was really low compared to other media environments I've been in," Intres, who was promoted from senior vice president of HR in January, told HRD. "Even with the market right now, I see it stabilizing for us. We're also actively hiring and we're very strategic that if we're hiring in one area, it will make sense in another. For example, if we're building a certain product, we're hiring someone from tech or engineering and then someone from sales."
Corporate recruiting is near and dear to Intres' heart. That's how she cut her teeth in the HR industry after earning her master's in organizational psychology from Teachers College, Columbia University. In 2011, during her second stint at Time, she transitioned to the HR generalist role and became vice president of HR.
"Recruiting is the best foundation to become an HR generalist," Intres says. "You learn a lot of aspects of the business and have to know what each role does. It can be a pressure cooker because you're only as good as the last person you referred, but it's also probably one of the happiest parts of HR. Ultimately, you're offering someone a job and you want them to be excited."
'You can really get things done'
Forbes kicked off 2023 in grand fashion, rolling out new HR technology platforms, as well as innovative benefits and perks, to boost employee engagement.
The company has turned to performance management software Lattice, which Forbes Advisor named "Best for Career Tracks" in January, to improve career pathing. That came on the heels of partnering with Modern Health, a San Francisco-based mental health care provider, to give employees someone to talk to "other than their HR leader or manager." Also in the first quarter, the company will launch Payscale as its new compensation tool to provide employees with more pay transparency.
Forbes has also enlisted the services of Radical Candor, a Silicon Valley-based executive education firm focused on instilling trust, motivation and collaboration in a company's culture. "We want our leadership teams to be direct, empathetic and kind, as opposed to nice," Intres says. "Nice is nice, but being kind and courageous is more effective."
In terms of benefits and perks, Forbes is constantly trying to meet employees' needs. In addition to offering fertility and caregiving benefits, the company (when thriving financially) also gives employees not on a formal bonus plan an extra paycheck. Even more impressive, Intres says the company hasn't increased its employee contribution for health care coverage in nearly a decade.
Perhaps the biggest initiative that Forbes has launched this year is flexible time off (FTO), its version of unlimited paid time off (PTO). Microsoft recently made headlines for instituting a similar policy for employees in the United States, following in the footsteps of California firms Netflix, Salesforce and Microsoft-owned LinkedIn.
"Tech competitors we try to hire talent from have been doing it for some time," Intres says. "We made a conscious choice not to call it 'unlimited' time off because it's really about flexibility. We have parameters, though, so everyone doesn't take off at the same time."
Forbes employees should take at least 20 days off per year, and managers are encouraged to lead by example, Intres says. They also need to approve time off equitably amongst their team. However, there's no cap on the number of days employees may take in one year.
While long-term leaves of absence policies, such as paid parental leave, paid caregiver leave and both short-term and long-term disability, exist separately, all short-term absence reasons are covered under FTO: vacation, wellness or sick days, jury duty, volunteering in the community, religious/cultural/school holidays, voting, bereavement, etc.
"Forbes is a results-driven, people-oriented organization and, for most roles, that no longer means measuring success in a role based on the number of days at your desk. We trust you to take the necessary days off per year to take care of yourself and your family, while also owning and successfully managing your workload and being mindful of the needs of your department," according to Forbes' FTO mission statement.
"One of the things I love about Forbes is you can really get things done," Intres says. "Other organizations have a lot more layers and processes for access. I worked at Shell in The Netherlands, and you literally can't get an envelope between 11 a.m. and 2 p.m. There aren't as many layers of approval here, so you're able to move really quickly."