New survey indicates high percentage of HR pros are planning to switch employers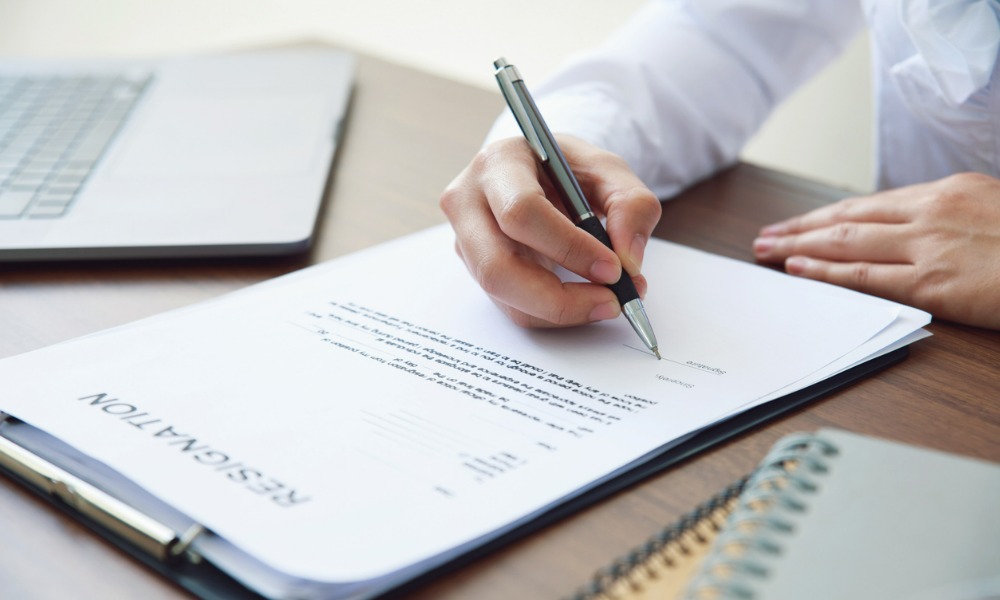 After dealing with the consequences of the Great Resignation, perhaps HR professionals are ready to see if the grass is truly greener on the other side.
According to HR technology firm Payscale's 2022 End-of-Year Hot Jobs Report, people serving in three HR roles are likely to resign soon.
Human resources specialist ranked second on the list, with 62% of respondents looking for new jobs. Human resources assistant ranked seventh on the list, with 55% on the job hunt. And payroll manager fell outside of the top 10, with 52% preparing an exit strategy.
Senior customer service representative topped the list with 65% planning to leave their current employer.
The ranking was determined by examining the hiring and quit rates for dozens of occupations from the U.S. Bureau of Labor Statistics. Payscale then asked more than 80,000 respondents if they were actively seeking a new job or were at least planning to soon.
Payscale also considered salary data for more than 1.1 million U.S. workers on its website posted between October 2021 and October 2022 to see where wages were growing the slowest – naturally, a top reason for people quitting. According to Payscale, median pay for HR specialist is $53,800, for HR assistant is $40,800 and for payroll manager is $74,200.
"We will likely see an uptick in unemployment, but the percentage increase remains to be seen," Lexi Clarke, vice president of people at Payscale, said in the report. "The number of professional opportunities is still much higher than what it was in 2019, which is a strong indication of a competitive job market and hints that there's a good chance that it will continue to be a candidate's market moving into 2023."
Only one HR-related position cracked the list of "recession-proof" jobs by salary growth: Diversity manager ranked 17th with median pay of $97,100 and 14% salary growth. According to Payscale, those jobs can be considered "recession-proof" because employers are spending more to fill the roles due to labor scarcity and increased competition.
Nearly half (46%) of U.S. workers plan to look for a new job in the next six months, according to a recent report from consulting firm Robert Half, which surveyed 2,500 professionals between October and November 2022. That's up from 41% just six months ago.
Of those most likely to make a career move in early 2023, HR pros (58%) trail only Gen Zers (60%) and rank above employees who have been with their company for 2-4 years (55%) and working parents (53%). Higher salary (61%) was the top reason for job hunting, followed by better benefits and perks (37%) and greater flexibility to choose when and where to work (36%).
Despite high-profile employers across the U.S., but especially in California, announcing mass layoffs and hiring freezes, the Great Resignation refuses to cool down with 4.2 million Americans quitting their jobs in November, up from just more than 4 million in October, according to the U.S. Bureau of Labor Statistics.