America faces a historic aging population, which will impact diversity, pay equity and the talent market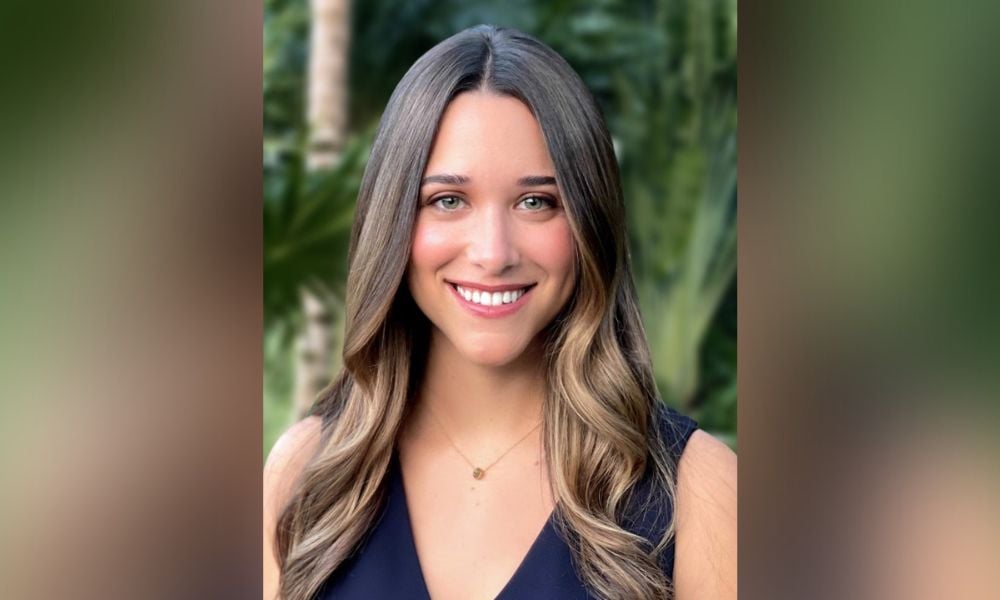 After graduating from New York University with a bachelor's in economics, Bianca Padilla moved back home to pursue post-grad education.
At the same time, her grandmother was suffering from arthritis and needed surgery. However, the operation did more harm than good, leaving her nearly immobile. Padilla and her mom became de facto nurses, changing wound dressing and managing prescription medication. Burning the midnight oil, Padilla studied just outside her grandmother's room so she could quickly attend to any needs.
"That's when I realized how few resources existed for caring for an aging loved one," Padilla told HRD. "There are so many resources when caring for children and pets, but not for those who are sick, elderly or disabled."
The issue weighed heavily on her mind during her first date with Jonathan Magolnick. In an unusual bit of small talk, Magolnick, fresh off a hackathon victory while completing his MBA at the University of Miami, shared his vision for an adult diaper subscription service. Suddenly, Cupid's arrow penetrated the roof of the then-American Airlines Arena, landing right between the kindred spirits during a Miami Heat game.
Read more: This is employers' top priority heading into open enrollment
In 2017, the now-married couple launched Carewell, a fully remote e-commerce outlet providing caregiving guidance, education and a wide assortment of health care products.
More than 53 million Americans are unpaid caregivers to family, friends and neighbors, according to nonprofit Mental Health America. Historically, the average caregiver has been a woman near her 60s caring for her parents or her spouse. But as the Baby Boomer generation ages, more and more young people are having to assume the role of caregiver. By 2030, 73 million people will be over the age of 65, according to U.S. Census Bureau data.
Gen X, millennials and Gen Z will be poised to replace boomers in the labor market, but they'll also be required to take care of them, which will exacerbate the nationwide labor shortage. Despite a drop in new job openings in June (10.7 million compared to 11.3 million in May), there are still roughly 1.8 open jobs for every person who is unemployed, according to the U.S. Labor Department's Job Openings and Labor Turnover Summary. In February, the Federal Reserve's Monetary Policy Report credited caregiving as the second leading cause (behind retirement) for the depleted workforce.
"Considering that the majority of caregivers are women, it poses a real issue for diversity and equal pay efforts," says Padilla, co-founder and CEO of Carewell. In 2022, women, on average, still earn 17% less than men, according to the U.S. Bureau of Labor Statistics.
Progress toward pay equity has been slow and steady. In February, the U.S. Women's National Team (USWNT) reached a landmark $24 million settlement with the U.S. Soccer Federation over unequal pay with men's team players. One month later, more than 200 founders, CEOs and investors teamed up to launch a new coalition called Organizations for Pay Equity Now (OPEN Imperative) in hopes of ending the gender pay gap among pre-IPO start-ups by 2027.
If Corporate America doesn't make room in the budget for caregiving, the progress will be nullified in the coming years.
Read more: 8 trending benefits and perks in 2022
Meanwhile, California is ahead of the curve (yet again), creating a bill to ensure up to 12 weeks of unpaid leave to care for a designated person with a severe illness. Gov. Gavin Newsom has until Sept. 30 to either sign the bill into law or veto it.
In order to accommodate both current employees and attract prospective talent, Padilla urges employers to begin offering caregiving leave benefits, flexible hours and the option to work remotely, especially with caregivers' tendency to move back home to aid their parents. She also suggests creating employee resource groups (ERGs) and encouraging leadership to share their own caregiving experiences.
"Building a culture that supports caregivers is important," Padilla says. "We speak openly about starting families and need to see the same support for the caregiving population. People aren't even accustomed to thinking about it like they would about having children. Caregivers are typically thrust into this role with no experience or support, so they feel afraid and overwhelmed. It's taboo because we're also talking about a period of decline, and nobody wants to talk about death."
For the first time in American history, the country faces a massive aging population with more senior citizens than teenagers and children. By 2034, there will be 77 million people aged 65 years and older compared to 76.5 million under the age of 18, according to census data.
"Everything we do will have to be slightly redesigned to allow this generation to age more gracefully," Padilla says. "Baby Boomers aren't the silent generation – they have opinions and will demand change and better support."