Canva's global head of L&D shares the key skills for leaders in a hybrid workforce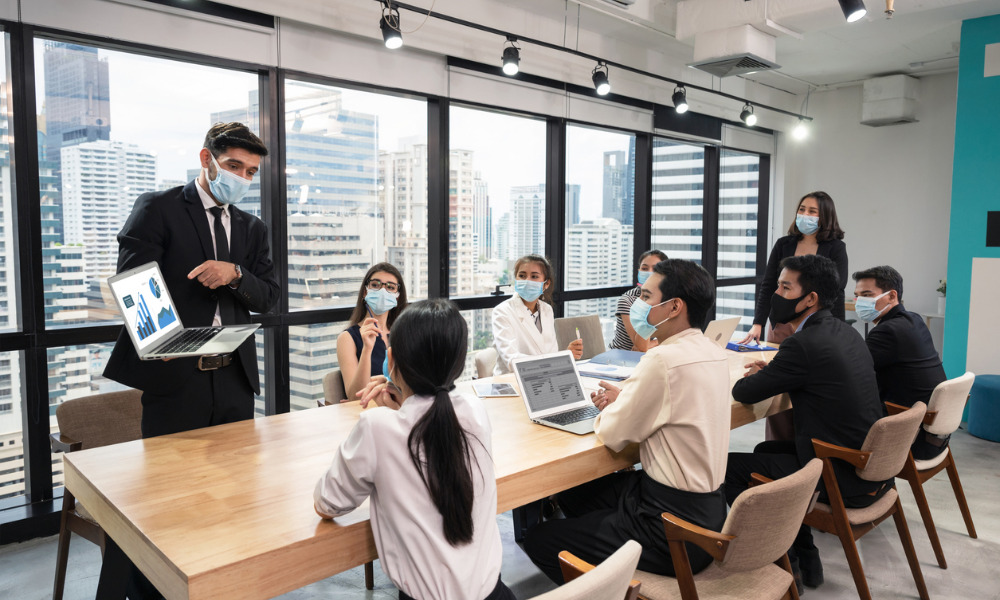 The global pandemic has put leader capability in the spotlight, separating those who were ready to lead through uncertainty and those who were not. It's been a period of great acceleration, and one that will likely shape an organisation's future success as we head into the new way of working.
For Australian graphic design company Canva, the last 18 months have been an incredible time of growth. Now valued at $40 billion – the fifth largest start-up in the world – the design platform has become a household name, enabling people to design and collaborate effortlessly in real-time.
But it's not just the platform's world-leading technology that has earned the company applause. Canva has embraced the desire for hybrid working, removing strict requirements to come into the office and aiming to bring people together for events twice a season. Canva has also invested in training its leaders to set them up for success in the long term.
Read more: Flexible working: Is it given or is it earned?
Speaking to HRD, Dianah Ward, Canva's global head of leadership, learning & development, said the pandemic and the widespread adoption of hybrid working has demanded new skills from their leaders.
"From what we've seen and experienced at Canva, communication has been a massive focus. Being able to flex leaders' communication styles, not just in verbal communication but also in writing, and being able to constantly iterate the vision and bring people back to the purpose of what they're doing has been really important," she said.
"The second focus for us is around leaders being able to understand where their direct reports are at in terms of their own mental health and wellbeing. Obviously, that becomes a really big challenge when you throw virtual environments into the mix because it's much harder to be able to identify if someone is struggling or not.
"As part of that challenge, a key skill that has come up for leaders is how to lead compassionately, building really amazing emotional intelligence, but also being able to adapt that EQ in a virtual space."
Ward will be speaking at HRD's Learning and Development Conference later this year, sharing her insight on how to enhance leadership development in a hybrid work environment. For a company that thrives on innovation and collaboration, the ability to keep those alive while employees are working in a hybrid manner is essential. Ward said the company approaches leadership development like a toolkit, equipping leaders with a range of skills to handle different situations.
"The other really important skill that we've come up against is creating clarity amid chaos and uncertainty," Ward said.
"I think it comes back to communication too, but also more broadly, you have to keep aligning and realigning the team constantly, so that everyone's clear on their role, they're clear on the direction and clear on the scope. Even if the work changes or the situation changes, leaders are able to realign them again and manage expectations. It's a continuous cycle of creating clarity that leaders need to do."
Read more: Top 50 companies with the happiest employees
During the pandemic, Ward said there's been a real push from the business to offer more learning and development opportunities because the appetite from employees has been so great. Executive coaches have helped equip leaders with tools to handle ongoing uncertainty, and then more broadly, leadership training, workshops, webinars and peer-to-peer networks have been crucial for the wider employee network. Ward said employees at Canva have the biggest appetite for learning of anywhere she has worked before, seeking out opportunities to grow both personally and professionally.
Ward will join fellow panellists from Mars and Life Without Barriers for the virtual Learning and Development Conference being held on December 11. Supported by event partner Coursera for Business, the event will bring L&D professionals together for a series of panels, workshops and networking opportunities. Click here to view the full agenda and register for your spot.