Your skills and location will play a key role in determining your salary this year. Should you be expecting a pay rise in the coming months?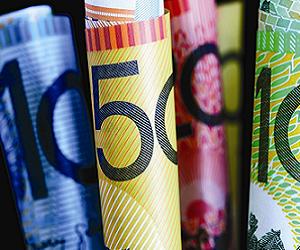 A new year is a great time for a change, either for a fresh challenge with a different employer or renegotiating your salary for a well-deserved pay raise.

But HR professionals should be realistic about their 2016 salary expectations in light of tough times for Australia's economy, says leading recruitment firm Hays.
However, job demand and salary ranges differs greatly across the country, with resources-dependent states WA, SA and QLD still reeling from a tough year amidst declining demand for mineral wealth.

HR professionals in the eastern states have better job prospects, particularly as demand increases in the construction, government and blue-collar industries, says Hays Senior Regional Director of Human Resources, Lisa Morris.

"Leading the way are NSW, ACT and Victoria, where HR professionals will find there are good opportunities to advance their career this year," Morris told HC Online.

"In contrast Western Australia, South Australia and Queensland have just experienced a year where there were a number of redundancies,"

"Therefore, in 2016 HR professionals in these locations will not experience the same level of demand as their NSW, ACT or Victorian colleagues."

Morris says overflow from downturn in the mineral and natural resources sector has created a glut of HR talent, however growth in other sectors such as construction is creating new opportunities for some of the country's top HR talent.

And if you are a HR health & safety guru wanting to expand your career in the construction industry, 2016 might be your year.

"Construction is one sector that is absorbing such HR talent, specifically Work Health & Safety (WHS) and Occupational Health & Safety (OHS)," Morris says.

"We expect considerable movement and demand in WHS and OHS in line with an increase in construction project activity," she says.

Indeed, we expect to see a huge increase in the need for candidates this year for roles in Government and blue-collar industries with construction leading the charge."
Other new growth areas for HR expertise include HR Business Partners, Learning & Development, Federal Government and Workforce/HR analytics, Morris says.

"Like many parts of the world, Australia's private sector is increasingly adopting the HR business partner model. Management consultancies have been pioneers of this model but larger corporations are now following suit."

"Interestingly, unlike most other senior HR appointments at the moment, most HR Business Partners are employed on a permanent basis," she says.
Learning & Development professionals are also in demand, Morris says, particularly those well-versed in establishing L&D practices within an organization.
She says Federal Government departments are also taking a "back to basics" approach with their recruitment processes to improve efficiency and effectiveness.

"When hiring candidates, Government employers place as much importance on cultural fit as they do on skills and experience," Morris says.

Demand in the area of Workforce/Hr Analytics is on the rise as employers are looking to understand and work better with the data generated by their HR systems, leading to a spike in demand for HR candidates with an analytical or financial mindset or background.

However, salaries will be linked to location and candidate demand with a high level of disparity depending on which state you are seeking to work in, Morris says.
"We are certainly seeing a high level of disparity between the states when it comes to salaries, as well as candidate demand," she says.

"Therefore, the anticipated movement in salaries this year is very different depending on your location."

She says 2015 posed a challenging year for HR professionals in South Australia, Western Australia and Queensland, with a number of redundancies across the board in all sectors.

"Most redundancies were at the Senior HR level, which led to an abundance of highly qualified and skilled candidates in the market," Morris says.
"Given this, there has been no salary increase for HR Managers and we expect this situation will remain the same in 2016 - in fact, some candidates are decreasing their salary expectations in light of the competitive market."

However, those at the Senior Advisor and HR Business Partner level are seeing increases in salaries up to 10%.

The market also improved for generalist Advisors, with salaries growing by approximately 5 to 8%.

In contrast, NSW, ACT and Victoria are starting to see an increase in salaries again.

Morris says some of the highest salaries are being offered in the OD, change and restructure space, with professionals typically now receiving around $160,000 to $220,000.

GM of HR professionals can also expect base salary offers around $200,000 to $250,000 this year.

Specialist roles where skills are in shorter supply are also receiving salary increases. This includes leadership development and HR analytics.

"We are also seeing salaries for HR Business Partners hold steady or increase slightly as firms increasingly look to hire commercially savvy individuals," Morris says.

"While HRBP salaries can vary depending on company size, there are more roles paying $130,000 to $160,000 than there have been in the past."

She says salaries for generalist HR roles, such as HR Advisors, HR Coordinators and HR Managers, remain steady.