Aside from CEO Tim Cook – the company's top execs took home about $25 million each in 2015.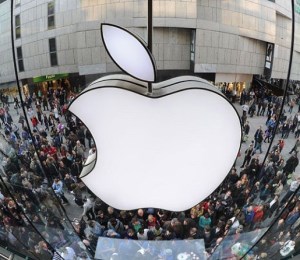 (Bloomberg) -- On the executive team at Tim Cook's Apple Inc., everybody's equal. Except for Cook himself.

The CEO aside, the company awarded its top five executives about $25 million each last year, including $20 million of stock awards and $5 million in salary and cash bonus, according to a proxy statement filed Wednesday.

Cook received a $2 million salary and $8 million bonus in 2015, the filing shows. His reported pay doesn't include the 560,000 restricted stock units granted to Cook in August 2011 that were meant to compensate him for 2015. They were worth $64.2 million at the end of the company's fiscal year.

Apple's executives got their full bonuses because they beat net sales and operating income targets. In fiscal 2015, the company reported record sales of $233.7 billion and net income of $53.4 billion. Still, investors are raising fresh questions about the sustainability of Apple's iPhone business, with the stock down 15 percent in the past month amid reports of weaker- than-expected demand for the latest handsets.

After Jobs

The pay figures show stability on the senior management team after some changes were made the previous year. Luca Maestri, who was promoted to chief financial officer in 2014, received a $717,211 salary and $11.3 million in stock that year. His compensation was prorated for the part of the year after he received the promotion.

Angela Ahrendts, hired in 2014 to run Apple's retail and online stores from Burberry Group Plc, where she was chief executive officer, received $73.4 million that year. The pay included a signing bonus and a make-whole grant for awards left behind at Burberry, and made her the year's highest-paid U.S. female executive, according to the Bloomberg Pay Index.

Absent from Apple's summary compensation table is Chief Design Officer Jony Ive, called by some the company's most important employee.

Kristin Huguet, a spokeswoman for Apple, declined to comment beyond the filing.