Tech giant faces multiple new demands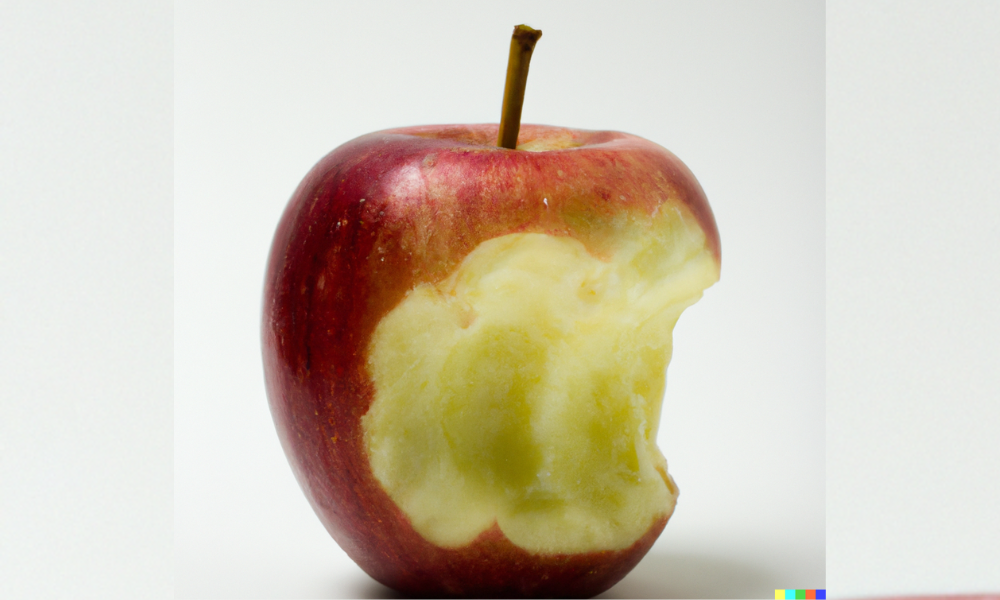 Tech giant Apple has been in the news a lot recently – and not just for its latest shiny products, or how valuable the company is. It's one of the companies that is starting to demand that staff return to the physical workplace – and it is also in the news for being a unionization target, as America's unions try to reverse a decades- long decline.
Large companies like Starbucks, Amazon and Trader Joes are already facing brewing workforce battles - with many fearing a unionized workforce. And it looks like Apple's fears may have some substance. Employees at the company's first unionized store in Towson, Maryland are advocating for a contract that includes the introduction of a tipping system. Under the proposed system, customers would be able to tip store workers in increments of 3%, 5%, or a customized amount for in-store credit card transactions. Apple is bound to hate the idea of trying to add tips to it's carefully curated high-end shopping experience.
The tipping system is part of a broader list of economic proposals that the Coalition of Organized Retail Employees (CORE) is pushing for as they head into negotiations with Apple. The union represents employees at the Towson store and is affiliated with The International Association of Machinists & Aerospace Workers.
CORE's Twitter account outlined some of the proposals, including a request for profit-sharing or a bonus structure. The union acknowledged that the tipping system might be controversial but suggested that it could be the simplest way to implement a bonus structure.
The union claims that it's proposed tipping system would benefit employees by dispersing all the collected funds to members of the bargaining unit biweekly based on the hours worked.
In addition to the tipping system, CORE is also pushing for expanding Apple's list of paid holidays, increasing vacation time for full-time and part-time employees, and offering wellness leave. Other proposals include asking Apple to double pay for staffers who work over 8 hours a day or 40 hours a week, double overtime weekend pay, increased pay for first-aid certified workers, and offering a maximum of 34 weeks of severance pay after layoffs.
Union representatives acknowledged that these are initial proposals and that negotiations are ongoing. Their stated goal is to bring back an "acceptable contract for the membership to ratify".
Apple declined to comment on the proposals. The Towson store is one of Apple's only retail locations to make headlines in its bargaining efforts since voting to unionize last June. In October, an Apple store in Oklahoma City became the second to vote to unionize, though its negotiations with management haven't begun yet.
The International Association of Machinists & Aerospace Workers also tried to unionize Apple's St Louis store, but failed when a large majority of the employees refused to join and released a statement saying that they "do not want to join the union and do not support the union in any manner."
In a timely move, Apple has appointed its first ever Chief People Office, Carol Surface, who reports directly to CEO Tim Cook and started the role in March this year.
With a doctorate in industrial/organizational psychology, Surface held the role of Executive Vice President and Chief Human Resources Officer at Medtronic, a 100,000 strong healthcare technology company from 2013 to 2023. Prior to joining Medtronic, Surface served as Executive Vice President and Chief Human Resources Officer at Best Buy, as well as in various human resources leadership positions at PepsiCo, where she eventually became Chief Personnel Officer for PepsiCo International.