As we approach the implementation of the new workplace bullying regulations, HC examines how you can protect your organisation from workplace bullying, and the accompanying legal risks.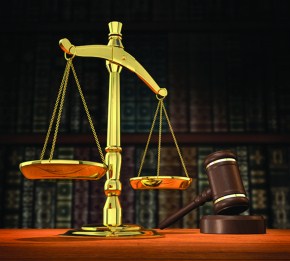 Although always an element of the workplace, Scarlet Reid, partner at Henry Davis York, believes workplace bullying has risen in the last few years.
"Perhaps the rise in bullying at the workplace can be linked to the economic crisis and the increased competition for jobs. Maybe the rise in the social media has simply brought greater awareness of an issue that was always there," she said.
The issue has been addressed by The Government, and as reported previously by HC, changes to the Fair Work Act are set to commence on 1 January, 2014.
However, many laws are relevant to workplace bullying. In order to grapple with the array of laws related to the issue, Reid has outlined them and how they may affect organisations:
WHS
WHS refers to The Work Health and Safety (WHS) Laws. These are enforced by regulators, such as Comcare and the WorkCover Authority of NSW. Regulators can respond to alleged incidents of workplace bullying when the bullying amounts to a failure of the duty holder (such as employers).
These laws protect psychological welfare, although aren't used a great deal to combat workplace bullying, due to their position in criminal law, which workplace bullying does not often fall under.
Workers Compensation
Workers Compensation is a "no-fault" liability scheme. Persons who have suffered injury or illness caused or contributed to by their work can receive compensation. Although it does apply to psychological-based claims, the psychological damage must be diagnosed as an injury or disease, not simply stress.
Anti-discrimination
When bullying occurs because of a characteristic of the victim that is protected under anti-discrimination laws - such as age, gender, sexual preference and others -, the bullying falls under the discrimination laws and damages of the State. This can be a lengthy procedure, progressing through tribunals and the courts. Recent changes were made to anti-discrimination laws, which can be read about here.
Fair Work Act
As previously reported, changes to the Fair Work Act allows workers to report to the FWC if they reasonably believe they have been bullied. The onus of proof to demonstrate bullying hasn't occurred now falls on the employer. "The idea behind these provisions is to give workers quick access to a regime where they can obtain an order to make the bullying stop," Reid stated.
See the next page for how to safeguard your organisation against workplace bullying and legal entanglement.
#pb#
With a myriad of legal avenues available, it is important for workplaces to provide policies and foster a culture that stops bullying from occurring to avoid entanglement in the legal system. "Organisations that practice 'reasonable management' are less likely to experience incidents of bullying," Jean-Marcel Malliaté MDR PhD(c), principal mediator at InterMEDIATE Dispute Management, said.
Malliaté stated that a positive workplace culture will result in fewer complaints, turnover and sick leave. Productivity increases and workplaces become safer. This would result in lower litigation costs.
"Early intervention is the key to prevent bullying. A proper assessment of the situation must be made within three days of a report of bullying. Initially, an assessment is undertaken with the person who has made the report, and then with the alleged bully. Once the assessment has been made, then the best solution can be determined," Naomi Holtring MDR, managing partner at InterMEDIATE, stated.
Holtring advised that if the bullying allegations are relatively mild, a trained manager can handle them by facilitating a discussion between the staff members involved. More complex and serious issues may involve independent mediators stepping in, such as professional dispute managers. These managers should be as impartial as possible, and it may be of benefit to utilise both a male and a female mediator.
If the bullying seems more severe, then the bully should be suspended and an investigation should be carried out.
Early intervention can help safeguard an organisation from legal action, as well as preventing more dire consequences from the bullying. Malliaté stated that enlisting managers in training to resolve workplace conflict is something many organisations should consider.