Find out if a broken marriage is a valid ground for dismissal between spouses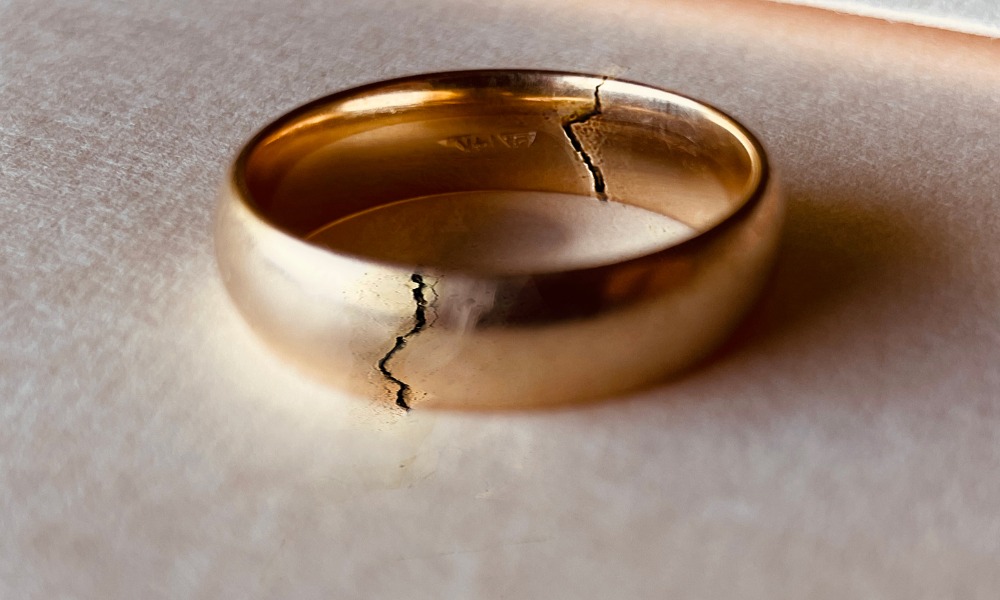 The Fair Work Commission (FWC) recently dealt with the application of a wife who said she was unfairly dismissed by her ex-husband.
Karen Futcher's employment with Central Coast Floormaster Pty Ltd came to an end shortly after she entered into a binding financial agreement under s 90C of the Family Law Act 1975 with her ex-husband, Mr Scott Norkett, who is the sole director and shareholder of Floormaster.
Futcher contends her dismissal was harsh, unjust and unreasonable, but Norkett denied those allegations.
Futcher and Norkett married on 28 December 2014. In October 2017, they started a flooring business under the ownership of Floormaster.
The husband works as a floor layer in the business while Futcher undertook a range of duties, including administration, payroll, marketing, sales and office management.
Futcher's involvement in Floormaster increased after she sold her other pet grooming business.
On 26 February 2023, their marriage broke down, and Norkett moved out of the family home and started living with his new partner. After a few months, on 12 April, they entered into a binding financial agreement under s 90C of the Family Law Act 1975 (BFA).
The BFA was prepared by lawyers acting for the former spouses and contained the following relevant provisions involving Floormaster:
Karen will resign as a Director of Central Coast Floormaster as at the date of this Agreement;
Karen will transfer her share in the company Central Coast Floormaster to Scott as at the date of this Agreement;
Scott will assume all liability for and indemnify Karen against any debt secured over the business or its stock or equipment and all expenses relating to the business from the date of this Agreement;
Within 14 days of this Agreement, Scott will refinance or do whatever is necessary to have Karen released as a borrower or guarantor in relation to any loans or credit held by the Company;
Karen shall continue to be employed by Central Coast Floormaster Pty Ltd under the same terms as the current arrangements for a maximum period of 6 months from the date of this Agreement or sooner at the sole discretion of Karen;
Scott will do all acts and things and sign all documents necessary to immediately transfer to Karen Central Coast Floormaster Pty Ltd's right, title and interest in the motor vehicle registration no. DHY922 and cause Central Coast Floormaster to continue to pay all fees and expenses in relation to the running of that vehicle whilst Karen remains in its employ for a maximum period of 6 months.
Handing over tasks and responsibilities in the company
The arrangement, where Futcher would resign as a director of Floormaster, transfer her share in Floormaster to Norkett, and transfer all ongoing financial responsibilities and risks associated with the Floormaster business to Norkett, needed to be accomplished in several steps.
The required actions involved adjusting Floormaster's banking arrangements to reflect her withdrawal as a director and facilitating Norkett's access to relevant bank accounts and banking applications.
Additionally, it also meant informing trade suppliers of Floormaster about Norkett's change in status, both as a director and guarantor of the business, and granting Norkett access to various passwords essential for administering the business and its computer system.
The execution of these tasks involved significant administrative efforts, including form preparation and signing, communication with their bank, Bendigo Bank, and guiding Norkett with the company's computer system.
According to records, this period posed challenges since they were required to collaborate closely amid the backdrop of a distressed marriage due to their separation and Norkett's transition into a new partnership.
It should be noted that Norkett had limited computer literacy, with his primary expertise lying in floor installation. Despite their intentions to cooperate after the BFA, tensions emerged between the former spouses.
Around May 2023, Norkett said that his ex-wife allegedly refused to cooperate in work-related tasks, withheld crucial work-related information, and provided only limited access to Floormaster's computer system passwords.
He also said that she declined to authorize the transfer of the Bendigo Bank app from her account to him, showed argumentative and uncooperative behavior while disregarding his instructions, and refused to share a password for a specific account that he needed to access.
Due to her actions, the employer consequently terminated her employment.
Was there a valid reason for dismissal?
The FWC found that the employer had a valid reason to terminate Ms Futcher's employment.
"Futcher did not at all times comply with lawful and reasonable directions given to her by Norkett to assist with various work-related tasks," the Commission said.
"The relationship between [them] was severely damaged by their recent marital breakdown, such that it was untenable for Futcher to continue to work in a small business with Norkett."
"It is clear that [she] was understandably upset that Norkett had left her for Yee and Norkett was frustrated and annoyed at (a) the fact that he felt as though he had been taken advantage of by signing the BFA, which he considered to be a one-sided deal in Futcher's favour, at a time when he was unwell and (b) a significant number of administrative steps had to be undertaken to give effect to the agreement whereby Futcher ceased to be a director or shareholder of Floormaster, the execution of which involved experience and skills which Norkett did not possess," it said.
The Commission further commented that it was understandable that the former spouses were no longer able to work together.
"It is altogether unsurprising that [they] were not able to work together in a cooperative manner. Their relationship had broken down and it was untenable for them to continue working together in a small business," it said.
"The existence of an interpersonal conflict in a small workplace which had reached the point where it had become incapable of any resolution and was affecting the performance of work may itself provide a valid reason for a dismissal. That was the situation in this case," it added.
Thus, the FWC ruled that the ex-wife's dismissal was not unfair and rejected her application.