Gender discrimination is only add fuel to the fire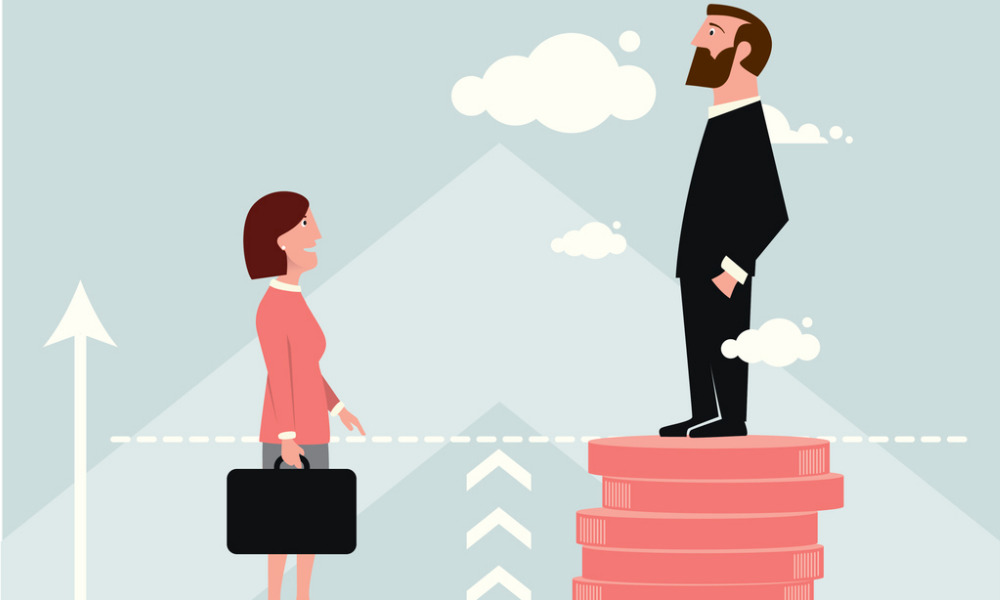 Australia's national gender pay gap is estimated at $996 million per week, according to a new report, with discrimination being a key driver to this. The country's pay gap is at $2.56 per hour, which KPMG chairman Alison Kitchen said has remained "stubbornly unchanged" since 2019.
"Since our last report in 2019, the gender pay gap has remained stubbornly unchanged despite action across the public and private sector to tackle gender inequality," said Kitchen.
Annually, this brings the national wage gap to a massive $51.8 billion, according to the report. The study further revealed that there are several drivers to this huge wage gap, including:
Gender discrimination (36%)
Caring for family and workforce participation (33%)
Type of job and industry sector of employment (24%)
"This report shows that gender discrimination continues to be the single largest contributor to the gender pay gap. It also shows a worrying trend in the rise of industry and occupation segregation. We must collectively increase our efforts to build a better and fairer Australia," said Kitchen.
The findings come from the latest edition of She's Price(d)less: The economics of the gender pay gap, as released by the KPMG, Diversity Council Australia, and the Workplace Gender Equality Agency (WGEA).
What can be done
WGEA director Mary Wooldridge stressed that "greater action" from employers can help reduce the massive wage gap.
"Greater action by employers to address the systemic drivers of the gender pay gap is an investment in our future economic prosperity," said Wooldridge in a statement. "Actions employers can take today include undertaking gender pay gap audits and actioning findings, increasing the share of women in leadership positions, and enhancing availability and uptake of parental leave and flexible work by men and women."
"WGEA collaborates with employers making these changes and seeing real, tangible benefits for their workforce and for their business."
Read more: KPMG pays for employees to sit CPA exam
To address the drivers of the wage gap, the report also outlined several measures that could be taken by employers:
Gender discrimination

Eliminating workplaces sexual harassment, every-day sexism and gendered violence.
Addressing discrimination in work practices such as hiring, promotion and access to training.
Increased pay transparency and reporting on gender pay gaps.
Undertaking gender pay gap audits and actioning findings.

Gender segregation in job type

Breaking down social norms regarding what roles and industries are appropriate for men and women.
Addressing wage inequality in feminised industries.
Increasing the share of women in leadership positions, including through targets or other diversity policies.
Developing networks of advocates for gender equality among men and women who can address barriers and affect change.
Care, family responsibilities and workforce participation

Improving work life balance, increasing availability of flexible work
Increasing availability of childcare and decreasing cost.
Enhancing availability and uptake of shared parental care.
Reducing disincentives to increasing workforce participation through personal tax, family payment and childcare support systems.
Changing workplace culture and addressing unconscious bias.
Rethinking and redesigning part-time roles for managers.