The government has unveiled a new measure to crack down on employers who take advantage of migrant workers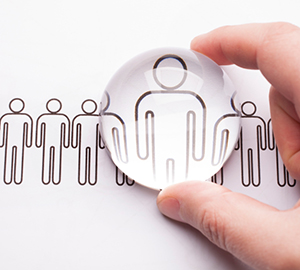 The Coalition has announced a new Migrant Workers Taskforce which will crack down on firms which are taking advantage of foreign workers.
This move will strengthen efforts by the government to stem this kind of exploitative corporate behaviour, said Minister for Employment
Michaelia Cash
.
"A number of recent high-profile cases where vulnerable migrant workers have been underpaid and exploited at work have exposed unacceptable gaps in the system. While the government acknowledges that the majority of employers do the right thing by their employees, we will not tolerate exploitation in Australian workplaces."
The taskforce was established after several
7-Eleven
franchises were found to be exploiting foreign workers. The need for harsher penalties and greater worker protection has prompted the government to take action.
In addition to monitoring progress of 7-Eleven, the taskforce will act on a more general scale, identifying regulatory and compliance weaknesses that lead to exploitative practices while developing strategies to eliminate these types of policies in the workplace.
"The taskforce will support effective ongoing collaboration between agencies to ensure that efforts to stamp out exploitation take a whole-of-government approach," Minister Cash said.
While focusing on policy and legislation, the taskforce will look at regulatory frameworks and ways in which government agencies can better collaborate on these issues, a government spokesperson said.
"This will include examination of current labour hire practices in industries where visa worker exploitation is more prevalent."
The taskforce will receive advice from several regulatory agencies including the ACCC, ASIC and the FWO, the spokesperson told
HC
. It will also receive advice from Taskforce Cadena – a joint agency taskforce consisting of the DIBP, the Australian Border Force and the FWO.
Professor Allan Fels AO will chair the Migrant Workers Taskforce while Dr David Cousins AM will sit as deputy chair for an 18-month term.
Fels is currently a professorial fellow at the University of Melbourne. He was the inaugural chair for the ACCC from 1989 until 2003 and co-chaired the OECD Trade and Competition Committee from 1996 until 2003.
"Professor Fels' experience in this area will be a valuable asset to the taskforce, which is tasked with developing strategies across government to stamp out exploitation of vulnerable migrant workers," Minister Cash said.
Related stories:
7-Eleven vows to repay all underpaid workers
7-Eleven chairman and chief executive resign
Government investigating 'black economy' of visa workers