Court hands out hefty repayment and jail time for Victorian business owner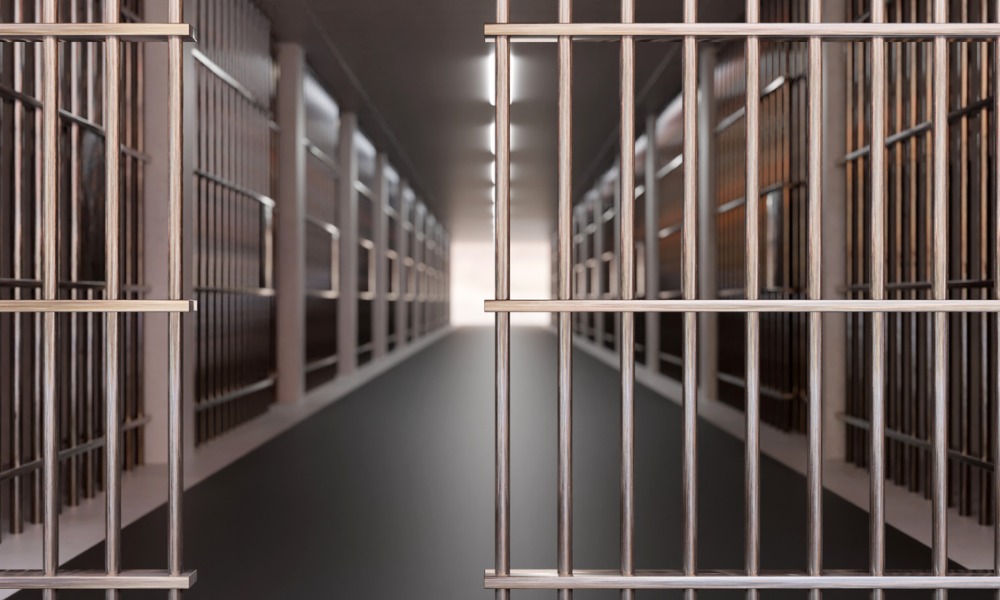 The County Court of Victoria has sentenced a former school principal for fraudulent activities concerning his compensation claims for an alleged workplace injury.
Samer Ahmed was sentenced to 22 months in prison for the scam after pretending to suffer from a severe mental injury to deceive the state's WorkCover scheme.
Around the same time that he was receiving the said payments, he built and managed a new business, as well as oversaw multiple construction projects with the funds. The conviction involved seven charges of obtaining financial benefits through deception.
Ahmed's sentence includes a minimum non-parole period of eight months, and he is required to repay $350,000 of the $431,228 that he fraudulently obtained from the scheme.
The alleged psychiatric injury at work
In 2005, Ahmed worked as a school principal at East Preston Islamic College, where he claimed he suffered a workplace injury that caused him a major depressive disorder and anxiety.
He submitted a WorkCover claim around March 2006 to CGU as his agent for the Victorian WorkCover Authority. Since then, he received payments after stating that he had sustained a "major stress injury" while working as the principal at the college.
His claim was accepted by CGU in April 2006, and regular payments were made to him. He had certificates of capacity which were provided with a signed declaration and the signature of a medical practitioner. Those alleged certificates of capacity were at the centre of the trial.
Funding a new business after the "injury"
According to records, Ahmed had initiated weekly compensation payments. However, in that same month, Ahmed and his twin brother purchased a property in Glenroy and constructed a childcare centre, which became operational in May 2009.
After a month, Ahmed's GP submitted a report to WorkCover agent CGU, indicating that he was suffering from psychiatric injury. The report stated that he would require lifelong medical support and stated that he was entirely unfit for any form of employment.
He then subsequently filed a claim for permanent impairment benefits, which was referred to an independent medical panel.
During the panel's assessment, Ahmed claimed to lack motivation, spend most of his day at home, and have no social interactions outside of his family.
Consequently, the said panel determined that Ahmed had a 20% whole-person psychiatric impairment attributed to major depression stemming from his workplace injury.
Between 2011 and 2014, while continuously reporting to medical experts that he was unemployed and "injured," Ahmed, alongside his brother, operated the Glenroy childcare centre.
They also pursued the development of other properties into residences and childcare centres and launched an employment and training solutions business.
Continuously reported to medical examiners that he was unemployed
Throughout his business ventures, Ahmed consistently informed medical examiners that he had not worked since March 2006, spent most of his time at home, and considered himself entirely disabled and unfit for employment.
In August 2014, the Glenroy childcare centre was sold for $1.5 million. After an investigation, data retrieved from his hard drive revealed that the centre had generated a net profit of $684,441 between 2009 and 2013.
After a year, Ahmed continued planning and developing new properties while also traveling. During the same period, an independent medical examination reported that Ahmed isolated himself, suffered from a major depressive disorder, and had no current work capacity.
His fraudulent activities were discovered in November 2015 when he mistakenly sent a WorkCover insurance registration form for the new childcare centre to CGU, instead of the scheduled certificate of capacity.
Upon realising his mistake, Ahmed then sent the certificate of capacity to his agent, certifying him as unfit for any work and declaring that he had not been employed.
An investigation was launched after his error was reported, which consequently led to the court's judgment against him.