A company director has been fined after his employee died in a workplace accident.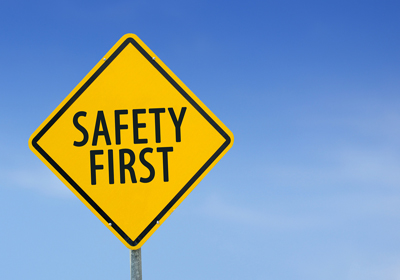 An employer has been fined $165,000 by the NSW work health and safety regulator after his employee fractured his spine and later died in a tragic workplace accident.

This case is the first successful prosecution under the harmonised Federal safety legislation in NSW and sends a strong message: employers and HR professionals who neglect their safety obligations can expect face hefty penalties.

In Safe Work New South Wales v Austral Hydroponics P/L & Anor [2015] NSWDC 295, Austral Hydroponics grew greenhouse truss tomatoes.

On 7 March 2013, Austral's sole director Eang Lam directed farmhand Saveoun Nuon to remove some plastic sheets from the roof of a hothouse, however failed to give his employee any specific instructions on how to complete the task or provide fall arrest equipment.

Nuon used a ladder to climb onto the roof of the greenhouse and stood on the gutter to remove the plastic sheets, but lost his balance and fell 2.5 metres backwards onto the ground.

He fractured his spine, causing severe damage to his spinal cord resulting in tetraplegia and remained in hospital until his death in August 2014 from respiratory failure and recurrent aspiration pneumonia.

The regulator prosecuted the company for breaching its duty of care by failing to comply with health and safety duties thus exposing Nuon to a risk of death or serious injury.

This resulted in a criminal conviction and fines against the director and the company, however the prosecution did not allege that Nuon's death was caused by the injuries he sustained in the fall, instead the charges related only to the injuries sustained.

Rossana Parmegiani, Special Counsel for Sparke Helmore told HC Online that the fines imposed in this case ($15,000 against the director and $150,000 against the company) were relatively low given the specific circumstances of the case.

"Had Austral Hydroponics and the Director been prosecuted for the worker's death, it's possible that the fines ultimately imposed may have been higher," Parmegiani says.

Parmegiani says the maximum fine available for these types of offences (category 2 offences) under the Work Health and Safety Act 2011 is $1.5m for corporations and $300,000 for officers of a corporation.

"One of the factors considered by the Court in determining an appropriate penalty for an offence under the WHS Act, is the injury, loss or damage resulting from the offence," she says.

"An offence resulting in the death of an individual is more than likely to attract a higher penalty."

In considering an appropriate amount, a court will also have regard to the financial position of the defendants and their capacity to pay any fine imposed.

"It should also be noted that in this case the fines in this matter were subject to a 25% discount due to the accused's early guilty plea," Parmegiani says.

The key points HR professionals should take away from this decision is the need to make sure their organisation has policies and procedures in place that are kept up-to-date and that workers are regularly trained on them.

"It's essential that these policies and procedures are consistently applied across the workforce and that all workers understand what their responsibility and roles are.

"This is especially important when there is more than one worksite. HR professionals should also make sure that detailed and up-to-date training records are kept on each worker.

It is important for for HR professionals who may also be officers of a corporation to comply with health and safety obligations.