Sacking an employee for breaking safety policies could backfire on employers, warns a leading health and safety lawyer.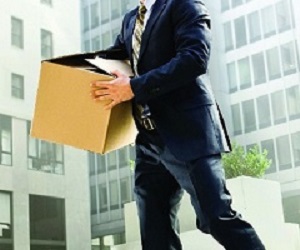 Sacking an employee for a breach of workplace safety may backfire on employers, as the onus is on organisations to provide safe working environments.

Employers need to consider whether they have done everything reasonably practical to ensure their employees can do their work safely before taking disciplinary steps for a breach of workplace safety, says Lander & Rogers Work Health & Safety partner Leveasque Peterson.

"Safety-related offences are strict liability and the duty to ensure a safe work environment is held by both employers and employees," Peterson told HC Online.

"However, it starts with you as an employer and unless you can demonstrate that you have done everything practicable to ensure your workplace is safe, you are likely to fall foul of the regulator,"

"Only once the work environment is safe does it then fall to employees to ensure that they take reasonable care for themselves and others," she says.

Various forms of employee misconduct such as being drunk on the job or engaging in serious neglect or incompetence can find employees in breach of work health and safety procedures.

While serious breaches can give grounds for instant dismissal, employers should ensure that they are not acting in a knee-jerk reaction that would be frowned upon by the safety regulator.

"Employers also need to be able to demonstrate that the punishment fits the crime," Peterson says.

"They should implement performance management for contraventions, where it is reasonable to do so, rather than instant dismissal," she says.

"Unless you are doing that, you are not setting yourself up for success if the relevant safety regulator becomes involved."

One way employers can avoid falling foul of the safety regulator is ask themselves if they can do more to ensure safe working environments.

It is critical that employees understand the hazards and the safety systems at their employer's workplace and HR has a key role to play in providing and documenting regular training of employees on these matters.

"Employers should also ensure that their employees know that a breach of safety rules will lead to disciplinary consequences, because after all, breaking safety rules can have terrible consequences," Peterson says.

Dismissing employees for breaches of safety duties could backfire on an employer and damage workforce perceptions, says Lander & Rogers lawyer, Dr Dru Marsh.

"Consultation and then discipline supported by further training for non-serious breaches is likely to send a better message to your workforce than instant dismissal," Marsh says.