A nationwide fast-food chain has been slapped with a heavy fine after appearing in court last week and being found to have failed in managing staff health and safety.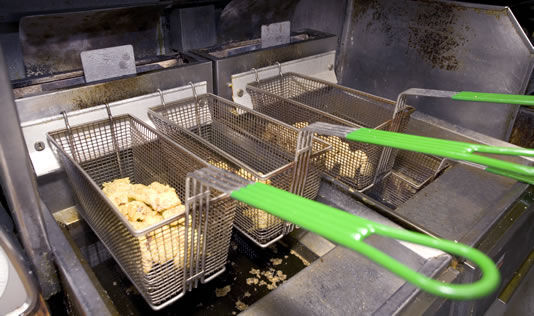 Fast-food chain Hungry Jack's has been hit with a $90,000 fine after an employee fell into hot oil – and no one called an ambulance.
Dylan Robeson suffered third degree burns to 10% of his body as a result of him slipping and falling into the oil at the Edwardstown restaurant in Adelaide.
In his decision, magistrate Michael Ardile said that after cold water had been run over his injuries, Robeson was left to deal with them himself, being given no further medical attention.
"Despite phone calls between the supervisor, his manager and other persons in the hierarchy, no ambulance was actually called by staff of Hungry Jack's following this incident," Ardile said. "Mr Robeson was eventually taken to hospital by his father, who attended the store after being contacted by his son."
Ardile added that Robeson had been employed at the store for under a month when he was asked to filter cooking oil from the deep fryers using a mobile filtration unit because the automatic filtration feature was not working.
Whilst filtering a third fryer, Robeson slipped and sustained his injuries.
The temperature of the oil would have been between 135C and 149C.
"As an employer it was responsible for the employee's safety and it should have arranged for proper medical treatment," Ardile said.
Under the Work Health and Safety Act 2011 persons conducting a business have a primary duty to manage risks to health and safety. The Act requires these people to ensure the health and safety of workers while at work in the business, as well as ensuring the health and safety of other people is not put at risk.
This includes providing:
A work environment without risks to health and safety
Safe systems of work
Training, instruction or supervision sufficient to protect everyone present from risks to their health and safety.
Ardile said in his decision that Hungry Jack's intended to phase out the use of mobile filtration units to ensure all fryers were self-filtering.
Hungry Jack's did not comment prior to publication.