Five union officials have been fined after illegally entering three Adelaide construction sites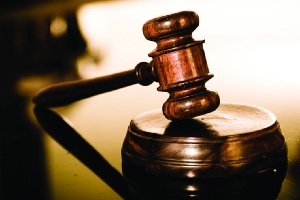 The Construction, Forestry, Mining and Energy Union (CFMEU) has been fined $132,000 for illegally entering three Adelaide construction sites in 2014.

The Federal Court ruled that the Union unlawfully entered St Mark's College in North Adelaide, Flinders University at Tonsley, and the Southern Expressway Duplication project.

Five officials from the union – Aaron Cartledge, Michael McDermott, David Bolton, Michael Huddy and Brendan Pitt – were found to have failed or refused to comply with right-of-entry provisions details in the Fair Work Act.

This is the second ruling of this nature involving the CFMEU. Three months ago, 15 officials were fined over $900,000 for breaking right-of-entry laws also in 2014.

"The CFMEU has a significant record of non-compliance with the provisions of industrial legislation," said Justice Berna Collier when handing down the judgment.

"All individual respondents have previously contravened industrial legislation. Indeed the obvious inference to be drawn is that the CFMEU has ignored such penalties as inconsequential."

Nigel Hadgkiss of the Fair Work Commission told ABC News that the fine reflected the seriousness of the offences.

"The responsibilities of permit holders when exercising right of entry are clearly set out in the Fair Work Act 2009," he said. "That the CFMEU would pressure its officials to deliberately defy these provisions is frankly astounding."

Actions by the union showed a "level of contempt" for the law which should be a cause for concern for all those in the building industry, he added.