The Federal Court has forbidden the union from paying an $18,000 fine for a member.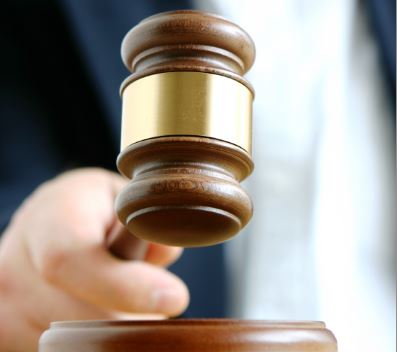 A high ranking union official has been held to account after the Federal Court took the unusual step of forbidding his union from paying a fine on his behalf.
Last week a Federal Court judge ordered Victorian branch vice-president Joe Myles from the Construction, Forestry, Mining and Energy Union to pay an $18,000 penalty for unlawful conduct relating to the blockade of a building site in 2013.
Judge Debra Mortimer criticised Myles' conduct, intimidatory behaviour and blatant disregard for the law.
In May 2013, Myles and 20 other people blocked the main entrance to a Regional Rail Project site in Victoria by parking nine vehicles across the entrance.
Boral trucks that were delivering 24.4 cubic metres of concrete were prevented from entering, resulting in the trucks' contents as well as an additional 24.4 cubic metres that had already been poured, being wasted.
The site blockade followed requests by Myles to place a CFMEU delegate on this site, even though he had been told the Australian Workers Union was party to the site agreement and had a delegate on site, AFR reported.
Myles threatened a superintendent with "war" if he did not meet his demands.
Judge Mortimer opted to ban the union from paying Myles' $18,000 penalty, and separately penalised the CFMEU $60,000.
"There are three factors which have emerged as consistent themes in these reasons," the judge said.
"First, the contumelious disregard for the restrictions the law imposes on industrial activities shown by those who control the CFMEU as a registered organisation and by individual union officials such as Mr Myles.
"Second, the repeated use of coercive and intimidatory behaviour in order to secure industrial outcomes the CFMEU desires.
"Third, the access the CFMEU has to large amounts of funds to pay penalties, predominantly sourced from members' contributions on an annual basis and cumulatively over many years, so that little or no adverse financial impact appears to be felt by orders the courts make.
Judge Mortimer said such an to prevent the union from picking up Myles' tab would send a strong warning to Myles and "in my opinion it is capable of having a deterrent effect on the CFMEU".
"That is because, if indemnification of officials or other agents of the CFMEU for unlawful industrial action may be prevented by court orders, those responsible for decision making in the union may have cause to think about the penalties to which their own officials may be exposed when they consider engaging in conduct that may be unlawful," she said.
"Such orders are also capable of having a general deterrent effect on other individuals and unions for the same reason."
Similar stories:
Patrick says lockout possible after "no" vote
Senator Cash on the future of IR in Australia
The push for a Korean Workers Union
Labor vows to support penalty rates