Unions may have power in the workplace, but they are not above the law, says one Federal Court judge.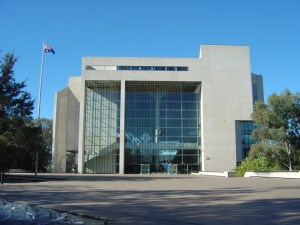 Unions may have power in the workplace, but they are not above the law, says one Federal Court judge.
A judge has labeled the CFMEU "an embarrassment to the trade union movement" and reasserted the law as he issued fines of $180,000 over an illegal work site blockade.
Federal Court judge Christopher Jessup – in his judgment on June 30 – denounced the Construction Forestry Mining & Energy Union and said its record of non-compliance had become "notorious".
"That record ought to be an embarrassment to the trade union movement," he said. "Quite obviously, over the years the CFMEU has shown a strong disinclination to modify its business model in order to comply with the law."
In a judgment which firmly places union activity under the rule of law, Justice Jessup fined the union and six officials – Elias Spernovasilis, Shaun Reardon, Derek Christopher, Billy Beattie and Theo Theodorou and Bill Oliver – over unlawful industrial action at a Docklands project in 2011. The union stopped delivery of a tower crane and materials to the Grocon site because it wanted the contractor to hire a fourth person on the crane crew, to be nominated by the CFMEU.
Justice Jessup made special mention of the CFMEU's leadership of the blockade, from then-state secretary Bill Oliver. He said Oliver's leadership fell "well short" of the standard expected by the community and the former CFMEU king-pin was handed five fines over his involvement in the blockade, ranging from $7,300 to $6,400.
Justice Jessup fined the CFMEU $85,000: Elias Spernavasili was fined $12,500; Shaun Reardon was fined $14,000; Derek Christopher, $11,250; Billy Beattie, $11,500; and Theo Theodorou was fined $9,500.
The court's judgment came after the CFMEU agreed to pay Boral between $7m and $9m, and Grocon $3.5m, in civil proceedings during 2015.
Fair Work Building and Construction director Nigel Hadgkiss said the Federal Court case highlighted the CFMEU's "complete disregard for workplace laws and using their industrial might to enforce its own illegitimate agenda",
The issue of unions and the law has already lead to a Royal Commission into union behaviour and one major employer organisation, the
Australian Mines and Metals Association
(AMMA), has called for the CFMEU and Maritime Union of Australia to be deregistered.
In December last year the AMMA's chief executive
Steve Knott
said the government should consider deregistering the militant unions over threatened national strike action.
"These threats are an attempt to coerce prosecutors into dropping charges against 101 construction employees being pursued over illegal strikes in Perth in 2013," said Knott. "The threats must be scrutinised by the government and condemned by the leadership of the ALP and ACTU. We cannot allow any group in our society to continually break the law and then threaten illegal strike action to force a government regulator to back down."
By Mark Abernethy