How to shake off the feeling that you should be in the office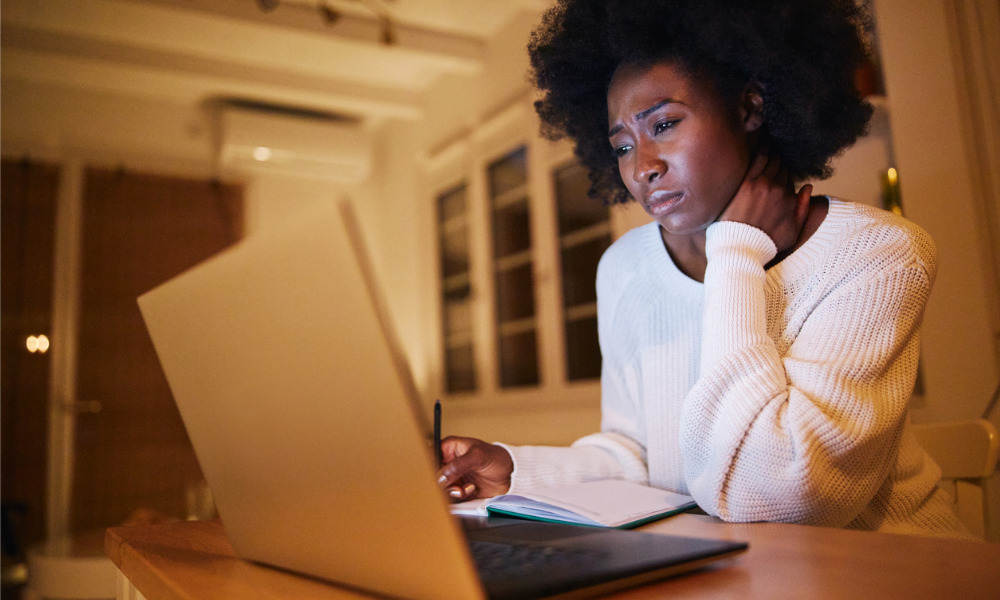 It's been over a year since many businesses in Australia and New Zealand sent their workers home, and by now, remote working is nothing unusual. But yet, some are still feeling a sense of guilt when they choose to skip the commute and work from home.
The concept of 'being in the office' and the sense of presenteeism it allows still very much exists. For many people, last year will have been the first ever time they've been allowed to work from home for more than just the odd day here and there. There's a certain comfort in being in the office alongside your manager or your direct reports.
So how do you shake off that anxiety that you should be in the office, even if you're more productive at home?
Speaking to HRD, workplace psychologist and author of Work From Anywhere, Alison Hill, said the key starting point for remote teams is to communicate expectations around how often employees are required to come into the office.
"Last year the shift to working from home was done during crisis and the priority was supporting mental health and making sure people were OK," she said. "But now for lots of us, we have a choice. If we haven't had the conversations around expectations, that's where that sense of guilt can arise from."
Read more: Right to disconnect: Will employers take the next step?
It may be as simple as asking your boss whether you're expected to come in on the same days as they are. You can take a stab at what the answer is, but being upfront about it is the best way to alleviate any anxiety. Hill said sometimes that nagging sense of guilt is driven by the belief that we haven't been as productive as we should've been.
It's worth remembering that pre-Covid, being in the office from 9-5 was often the standard measure of day's work. To make remote working successful long-term, it's important to be kind to ourselves and let go of the notion that we must be productive every minute of the day simply because we're now at home.
"Gone are the days where we get to the end of the day and we've done everything there is to do," Hill said. "Without that line in the sand, what does the working day look like? What's interesting in that conversation and what people might experience from talking to their leader or manager is that they don't know either. It's a process both sides are likely to be navigating for the first time."
Hill urged managers to collaborate with employees to create a framework that both sides can use for reference. It may include the frequency of coming into the office, which days or for certain collaboration moments, and how they're communicating what tasks or projects they have coming up.
Read more: Atlassian Work Futurist Dom Price on synchronous vs asynchronous work
For example, if an employee openly shares the tasks or outcomes they plan to achieve that week, it gives both them and their manager a guideline for accountability. But Hill stressed that focusing solely on productivity isn't healthy from a culture perspective. Managers should also be thinking about how they're going to connect with their team on a more social level and also how they will celebrate their wins along the way.
As hybrid working continues to become the norm in companies across ANZ and the rest of the globe, this focus on good communication will be key. Without it, employees can be left feeling anxious and confused about what's expected of them and ultimately, engagement will suffer.