Fairfax Media's decision to slash 120 editorial jobs has resulted in a massive unprotected industrial action across its operations.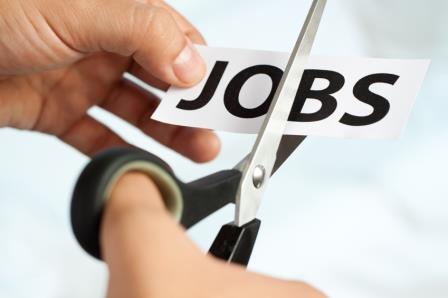 Fairfax Media's move to cut 120 fulltime editorial jobs from its two flagship publications has been met with uproar from its employees.
Around 500 journalists and other editorial staff went on strike last Friday, in a move Fairfax management branded "unprotected industrial action".
Fairfax management informed employees last Thursday that 120 positions would be made redundant from the Sydney Morning Herald and the Age in Melbourne.
This is the biggest loss of journalists since Fairfax underwent a restructure four years earlier, with a loss of 1,900 staff from across its entire business.
The decision to strike followed an emergency stop-work meeting last Thursday, where staff decided to take action to protest against the redundancies and other cost-cutting measures.
The Media ­Entertainment and Arts Alliance warned journalists on Friday that they were taking illegal strike action outside of the bargaining period, which comes ahead of negotiations on a new enterprise bargaining agreement, The Australian reported.
However, Fairfax staff voted in favour of striking 115 to 4.
"That was the anger that was there at the time," MEAA secretary Paul Murphy said in The Australian.
While employers are entitled to dismiss any employee who engages in unlawful industrial action, The Australian reported that Fairfax chose not to request the
Fair Work Commission
to suspend the strikes.
However, Fairfax Media has threatened to dock pay for those employees who walked off the job, via a strongly worded email circulated to all staff on Friday.
Australia's industrial relations framework permits employers to dock a minimum of four hour's pay from any employee who engages in unprotected industrial action, even
if the time the employee spent on strike was less than four hours.
Employees that participate in unprotected industrial action may also face penalties and litigation for damages incurred due to the unprotected industrial action.
The industrial action was widespread across Fairfax's operations in Melbourne, Sydney and the federal parliamentary press gallery in Canberra, with staff from WA Today in Perth, the Canberra Times, Newcastle Herald, the Illawarra Mercury and Brisbane Times joining the strike.
Fairfax Media chief executive Greg Hywood said on Thursday the changes were necessary to "sustain high-quality journalism".
Fairfax Media editorial director Sean Aylmer has told staff the company believes it can be more efficient at producing quality journalism.
"We will shortly enter a consultation period with staff and the MEAA [media union] on a proposal to reduce costs across news and business in the Sydney and Melbourne newsrooms by the equivalent of 120 full-time employees," Aylmer said last Thursday.
Fairfax Media is publisher of
The Age, The Sydney Morning Herald
and
The Australian Financial Review
.
Similar stories:
How to deal with union pattern bargaining
What does the Fair Work Amendments Bill mean for employers?
Delays expected as airport staff strike
Executive claims strikes "could cost lives"