HRD speaks to the telco about its inclusive new program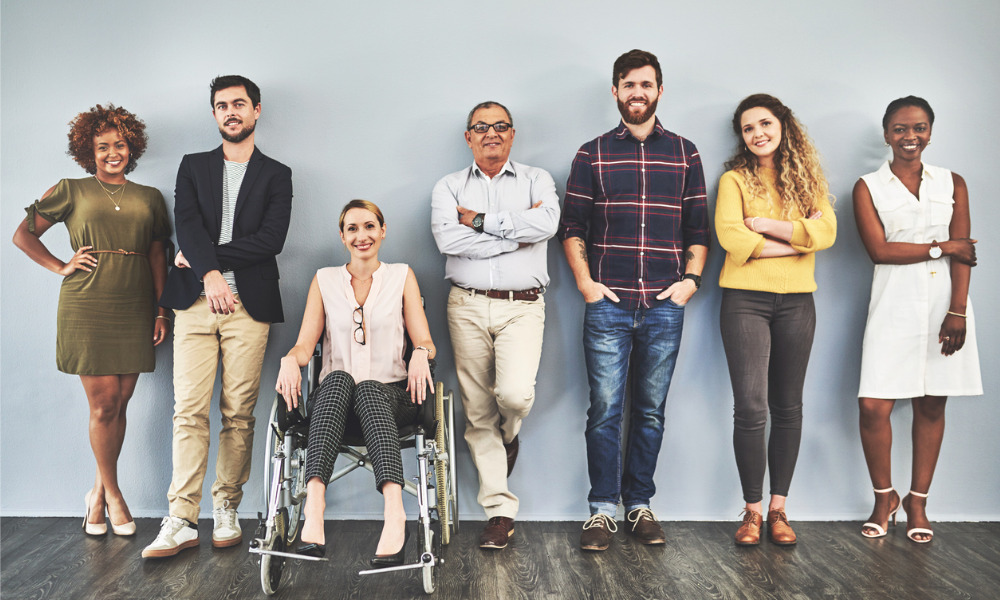 Telstra has become the latest Australian employer to launch a neurodiversity hiring program.
The telco has eight roles available as part of its inaugural scheme which launched last month, with positions including full stack engingeer, cloud specialists and an accessibility analyst.
The company has partnered with Specialisterne, a not-for-profit specialising in neurodiverse recruitment, to roll out the hiring pilot and utilise the largely untapped pool of talented workers.
The pilot was part of Telstra's FY21 Accessibility Action Plan which committed to providing targeted employment for people with disability.
HRD spoke to Telstra's senior capability specialist, Serap Potocki, who is leading the pilot, about why inclusivity is so important.
"What we've found through research is that the usual recruitment process that includes things like interviews tends to throw up a number of barriers and therefore disadvantages for neurodiverse candidates, especially those on the autism spectrum," she said.
"So, we really wanted to explore how we could address those barriers that we know exist and that's why we've partnered with specialists to develop a non-traditional, non-interview-based approach to sourcing and recruiting talent.
"We really feel that this approach will allow neurodiverse candidates to demonstrate their ability through structured activity and interactions with managers, rather than the more traditional interview approach."
Read more: Neurodiversity hiring – is this the key to plugging Australia's tech skills gap?
Potocki said the process includes a number of steps which give the candidates the chance to show their skills on more than one occasion.
"We take time to understand the individual and appreciate that in one interaction, we're not going to get a true picture of who they are," she said.
They undertake structured work-based scenarios, both as individuals and as a group, which fosters an opportunity to demonstrate their technical skills and communicate with managers in a more relaxed, informal setting.
After applying, the process begins with a one-day practical screening workshop to assess suitability for the roles.
Those who make it through that round then take part in a three-week program of activities and assessments delivered by Specialisterne and Telstra hiring managers.
While implementing an accessible hiring process is certainly the first step, it is equally important to ensure the specialist support continues in the workplace.
Telstra's program includes three months of coaching for new recruits to help them navigate their roles.
Hiring managers and their teams have also taken part in awareness training to get a better understanding of how to support neurodiverse colleagues.
"Setting up that ecosystem is super important," Potocki said. "It's one thing to manage people through the barriers and through the recruitment process, but it's also then really important to ensure the environment is set up and the support is in place for those individuals to be the best they can be."
Telstra already has a number of neurodiverse employees among its Australia-wide workforce and Potocki said they had been instrumental in helping to inform the program and drive better diversity and inclusion within the company.
Read more: Infosys HR lead: 'If we can make a difference, we should'
Applications for the eight positions have now closed and they expect to have finished the hiring process by early April.
The pilot will last six months, including three months of coaching, and will provide an important opportunity for feedback on how Telstra should continue its neurodiversity hiring in the future.
"We have key points in the process where we will pause and reflect on each step, whether that's with the hiring managers, the supporting recruitment teams and then eventually with our candidates and our new recruits," Potocki said.
"We'll be gathering feedback on people's experiences through the non-traditional recruitment process and during onboarding for example, which will give us the insight into a number of different elements along the process."
Globally, Australia is falling behind Europe when it comes to hiring and embracing neurodiverse talent.
The country is facing a large skills gap in the tech sector, made worse by COVID-19, and experts have called on employers to utilise the largely untapped pool of neurodiverse workers.
In 2019, IBM rolled out its first neurodiversity program, hiring 10 employees with autism in technology roles, following similar initiatives by ANZ and JP Morgan Chase.