Global tech firm's HR lead on becoming a Disability Confident Recruiter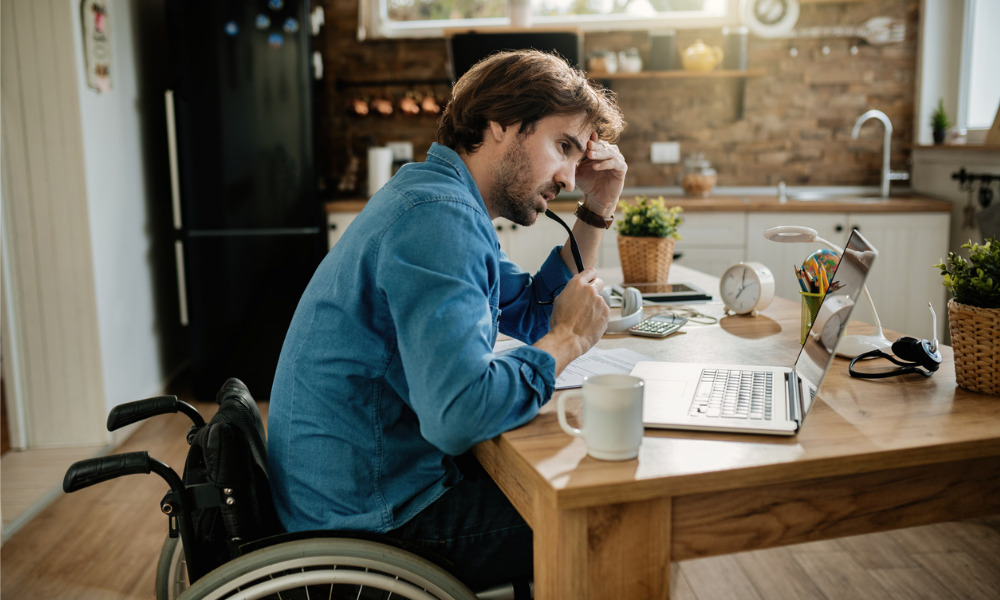 When it comes to improving diversity and inclusion in the workplace, disability is often the most overlooked subsection.
Closing the gender gap and improving representation among ethic minority groups are goals that have been at the forefront over the last 12 months.
But when the conversation turns to disability, it becomes much quieter.
With one in five Australians having some sort of disability, it begs the question: Why aren't employers doing more to improve accessibility and opportunity?
HRD spoke to Krish Shankar, global head of HR at global tech firm Infosys, about the company's commitment to improving the workplace landscape for those with disabilities.
With over 5,000 employees across Australia and New Zealand, Infosys is one of the region's major employers.
It is one of only a handful of businesses with a recruitment stream aimed at hiring and supporting neurodiverse employees.
"Over the last couple of years we've worked closely with the Australian Network on Disability and we've hired about 10 people across the autism spectrum," Shankar told HRD.
"It's been very successful for us and this partnership with the AND has been critical to implementing that recruitment."
Read more: Genesis Energy CPO: 'How do we drive a business that's truly inclusive?'
With guidance from the AND, the company has been able to create an environment which creates pathways into employment for neurodiverse jobseekers.
Infosys is one of 16 companies in Australia to be recognised as a Disability Confident Recruiter by the AND.
Finding the right role for someone is the first task, but then ensuring they have the support and mentors in place to do their best work is equally important, Shankar said.
"In our industry which is software coding there are people who have the skills but they just need the right environment," he said.
"We thought why don't we partner [with AND] and improve the situation? If we can make a difference, then we should."
Infosys' journey to becoming a neurodiverse employer opened the door to more conversations about disability in the workplace.
Specifically, Shankar said they began to think about the company's internal learning platform and how to make it more accessible.
The aim is to make Infosys' digital learning platform Wingspan more inclusive, opening up greater opportunities to upskill for disabled or neurodiverse employees.
Shankar said that involves rethinking user experience from an inclusive point of view.
Read more: These are the best companies for women in 2021
"We're looking at things like sound, visuals, the ability to use the platform in a more calm and undistracted way," he said.
For those with visual or hearing impairments, or who are neurodiverse, digital learning may be incredibly difficult to use.
And if 2020 taught us anything, it's that an agile workforce is crucial during times of uncertainty.
Upskilling created opportunities for employees to adapt to the new demands but if the learning isn't accessible, then those with disabilities will miss out.
Shankar said cloud computing has been a particularly vast area of growth for Infosys.
In 2018, cloud technology accounted for 25% of the business and now, that figure has more than doubled.
The rate of growth means a skills gap is emerging in countries such as Australia and employers are relying on upskilling to meet the demand, meaning the accessibility of learning platforms has never been more important.