HR stars need to ensure they are armed with an arsenal of diverse and adaptable skills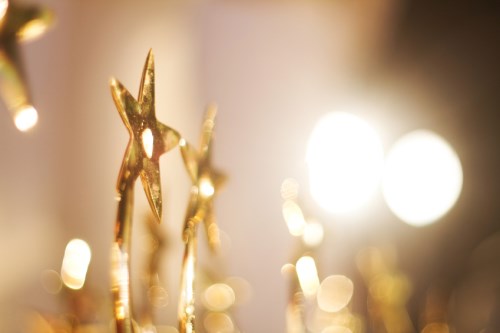 The Australian HR Awards are upon our doorstep, with nominations for outstanding HR teams and individuals closing on May 20.

HR expert and judge of last year's awards Simone Cook has sat down with HC Online to share some of the qualities she feels HR professionals with their eye on the Australian Rising Star of the Year prize need to possess.

Aspiring HR Stars stars need to arm themselves with resilience, tenacity and flexibility to succeed in today's modern workforce, says Cook.

Cook, who is Bankstown City Council's head of People and Performance says successful HR professionals are also influential change agents.

"The world is changing quickly so HR people need to be ready," Cook told HC Online.

"They need to be agile and flexible so they can quickly move from working alone to working with others, and sometimes even changing what they're working completely."

Cook, who was crowned the Holding Redlich HR Manager of the Year in 2014, says HR professionals need to flex their influential muscle to encourage positive workplace change – and learn how to deal with setbacks.

"Resilience is also important because often it takes a lot of influence, and setbacks, to convince people to change the way they do things.

"You get told 'no' more than 'yes', which means tenacity is also important. Keep at things," she says.

If she could go back in time to give her younger self a few words of advice at the start of her own HR career, Cook says she would emphasise the need to trust one's own judgement and ability when faced with challenge.

"Positive self-talk is more effective than negative self-talk," she says.

"Talk yourself into doing something because you can, rather than talking yourself out of it because you can't,"

"Trust yourself, know the end game – and pick your battles."

Her advice to up-and-coming HR stars is to connect with a coach or mentor- they will help to guide you, pick you back up after you're knocked down.

"Don't be afraid to change who that is as life changes," Cook says.

She says the role of HR is continuing to evolve, HR practitioners need to evolve with it.

"For some time, the focus has been on moving away from transactional work to transformational work, and HR has a key role to play in leading change and building capability to lead change," Cook says.

"Self-service is easier to deliver so HR now needs to support the business by partnering with the business rather than just providing Q&A's on conditions, and so on."

Cook says the future of HR must meet the needs of the individual, as people move away from the collective and want individual message and expectations met.

"More community minded – my work community, my local community, my social network community – what's going on, what do I think about that," Cook says.

"HR will need to create social connection to others in the workforce community."

For more information visit www.hrawards.com.au. All HR professionals are encouraged to get involved by nominating their team.