The director of people & performance at AFTRS explains how pursuing a range of challenging roles has made her fearless and versatile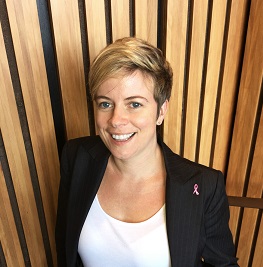 Louise Hope, director of people & performance at the Australian Film Television & Radio School, looks back on her career from the UK to Australia.
1999 – Finds herself after university
Louise Hope graduates with a BA (Hons) in English Literature & Language in the UK but had "literally no idea" what she wanted to do. She eventually attends a graduate fair and takes up an opportunity with the Royal Bank of Scotland where she manages the cashier's desks.
"I naturally gravitated towards coaching and training the team, many of whom were school leavers."
2000 – Lands her dream job
Hope finds her dream job with a specialist training provider (Tony Walsh Associates) delivering training to the most hard-to-reach groups – offenders, young offenders, people with substance abuse issues, women living in hostels, and the long-term unemployed. The role honed her ability to connect with people in all situations.
"The team was very special and the work culture was much like family. The job itself made me fearless to a certain extent – there's not much I haven't seen."
2003 – Falls in love with Australia
After being persuaded by a friend to leave her job behind for one year to do a little travelling, Hope comes to Australia. She arrives in August and remembers being shocked at how cold it was.
"Eventually I fell in love with the Aussie sense of humour, the beaches and the consistently great weather. I come from Manchester where we have about five days per year of sunshine."

2004 – Develops her HR consulting muscle
Hope starts work at Gow International as a senior consultant. Gow is a private RTO and consulting firm working with large commercial, government and not for profit organisations across Sydney, Greater Sydney and the Hunter regions.
"It provided me with a great opportunity to develop my HR consulting muscle, whilst doing what I love the most – helping businesses and their people to be more effective by driving engagement and performance."
2007 – Finds inspiration at the Opera House
Hope joins
Sydney Opera House
as an OD & learning consultant and immediately connects with the company and its people. In 2012, she moves into the OD & learning manager role, and was subsequently promoted to head of OD&L.
"The setting itself is obviously one of the most beautiful in Australia, if not the world, but what the team achieves inside is truly inspirational. I feel like I left 900 friends and family members behind when I left."
2016 – Exciting new possibilities at AFTRS
Hope joined Australian Film Television & Radio School as director of people & performance. Even though she has only just joined she sees truly committed, passionate and engaging people who want to give their very best to each and every student.
"We have a new, exciting corporate strategy and vision for 2021. I see lots of opportunity here to further support and engage the team, so I'm really excited."
Related stories:
HR in the hot seat: David Klages, group HR manager, Domino's Pizza
Five minutes with... Karen Evans APAC managing director, Acendre
HR in the hot seat: Sarah Sammut, head of HR at Fitness First Australia