This is what the highest ranked companies in Australia are doing to attract and keep top talent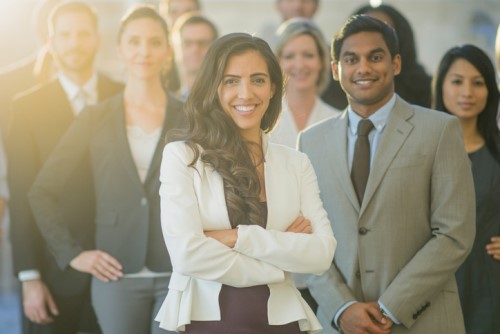 PwC has taken the number one spot for a second consecutive year in LinkedIn's Top Companies list for 2018, which ranks the 25 companies most sought-after by Australian employees.
In 2018, the list has been dominated by the big accounting firms with PwC (1), Deloitte (3) and KPMG (4) all making the top five, and EY making the list for the first time (10).
The big four banks have all made the list with Westpac (5) and CBA (2) remaining in the top five. Moreover, NAB jumped ten places from 19 in 2017 to ninth in 2018, and ANZ came in at 15 having missed out in 2017.
The list also showed that offering a range of wellbeing benefits and fun perks to staff is a top priority for all those who made the list.
This includes a Lego room at PwC to encourage collaboration, onsite wellness centres at EY and Commonwealth Bank, free cooking classes at Deloitte, hot breakfast and yoga classes at Macquarie Group, and a multisport facility at Optus.
Jason Laufer, APAC senior director of talent and learning solutions, LinkedIn, said companies on this year's Top Companies list recognise that they have a responsibility when it comes to promoting and protecting the health and wellbeing of their workforce.
"Employees at these Top Companies are accessing all sorts of valuable perks that have a genuine impact on their happiness," said Laufer.
"Examples of this are being able to buy and sell annual leave, 'wellbeing' leave days, yoga and mindfulness classes, onsite childcare, gym memberships or discounts, hot breakfasts and in the case of Rio Tinto, even discounts on diamonds!
Moreover, Optus (21) allows staff to buy and sell up to two weeks' leave; Telstra (13) and Qantas (14) allow staff to buy an extra two weeks' leave; KPMG (4), ANZ (15), Origin Energy (16) and Commonwealth Bank (2) allow four weeks extra to be purchased; while Westpac (5) offers a whopping 12 weeks' 'lifestyle leave' either purchased or unpaid.
Another pillar that underpins the ethos of Top Companies 2018 is inclusion and gender parity with companies making conscious steps to redress equality and diversity in the workplace.
At Commonwealth Bank of Australia, 57.8% of the bank's workforce is female, with 44.4% at manager level and above. A targeted recruitment campaign at Westpac Group resulted in 140 Aboriginal and Torres Strait Islander people accepting jobs last year. The bank also achieved gender parity at leadership levels.
"What all these companies have in common is a strong employer brand – actively promoting diversity, wellbeing and flexibility," said Laufer.
"As well as being supportive and providing terrific perks to their teams, it makes great business sense. Employees who feel valued, happy and supported are less likely to leave an organization, and more likely to promote the company to prospective employees."
Here is what the highest ranked LinkedIn Top Companies are doing to attract and keep top talent:
PwC offers no shortage of long and short-term secondments for staff to international offices and currently have more than 2,500 PwC people on international assignment, including 176 Australian employees. PwC also does not uphold a minimum term of employment before being eligible for 18 weeks parental leave.
Commonwealth Bank of Australia introduced a staff financial wellbeing program. The program helps manage everyday expenses, preparing for unexpected events and making progress against long-term goals. Across Australia, 69% of its employees currently have flexible work arrangements but when they're in the office, they can access on-site wellness centres, retreat spaces and neighbouring childcare centres.
Deloitte Australia offers a pilot program for people returning to work after parental leave including training, mentoring and support for 20 weeks.
KPMG Australia considers mental health a core pillar of their company. Panels have been conducted nationally where employees share their own journeys, in a bid to normalise mental health, along with doctors and health professionals. The idea is to discuss mental health, debunk the myths and give people hope and real resources to access.
Westpac Group recently surpassed population parity for Indigenous employees, and targeted recruitment campaigns and cadetships resulted in 140 Aboriginal and Torres Strait Islander people accepting jobs last year. Westpac aims to offer internships to at least 400 Indigenous university students by 2025. The bank also achieved gender parity at leadership levels thanks to a talent program and a mandate of 50% women on recruitment shortlists.
The annual ranking highlights the companies in top markets around the globe on exclusive LinkedIn data and billions of actions by LinkedIn's 500+ million members.
Related stories: