If you have ever had to tell someone their role is being made redundant, you know how difficult HR conversations can be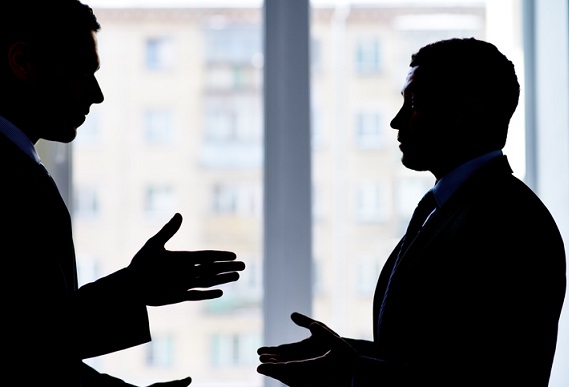 Taking your seat opposite a clearly distressed member of staff, you avoid eye contact, your heart beats faster, your palms become sweaty, and your emotions run high.
It's perhaps an all too familiar scenario for HR professionals to find themselves in: the dreaded 'difficult conversation' with an employee. It might be a conversation relating to performance issues or it might be broaching something even more serious such as a job loss – but whatever the reason it's a fair bet that both parties would rather be anywhere but facing off against each other across a meeting room table.
Is there a more effective way to handle difficult conversations?
Anna Wenngren, HR director APAC at Information Resources Inc. (IRI), spoke at yesterday's National HR Summit in Sydney.
She said that anyone who has ever had to look another human being in the eye and tell them their job is going to be made redundant knows how difficult some work-related conversations can be.
"When the stakes are high and emotions are spilling over, almost anything can happen," she said.
Drawing on her 19 years of experience in the HR profession, Wenngren stresses that there is "no magic formula" to handling these conversations more effectively. However, she adds that accepting you are only 50% of the conversation can relieve some of the pressure HR professionals and line managers place on themselves for controlling how the conversation will go.
Secondly, Wenngren she said it's important to acknowledge that you're human. "This means that you're going to experience your own emotions throughout the conversation," she said.
"It's unavoidable. Instead of denying the emotions, try to maintain an awareness of what you are experiencing personally. This can help to maintain composure."
Thirdly, Wenngren suggests trying to "objectify" the topic. For example, if it's a redundancy situation it can really help someone to understand that it's not them being made redundant but rather their position.
Alternatively, in performance management situations she suggests trying to describe the inappropriate behaviour or performance as being separate from the sense of identity the individual holds. In other words, it's not John that's misbehaving; instead there is an aspect of John's behaviour that you wish to discuss.
"Separating 'what John does' from 'who John is' creates a very subtle detachment which can help people digest the feedback in a less emotive, more objective manner," she said.
The default response from line managers who are confronted with difficult conversations is to let HR handle it. And while Wenngren agrees that HR professionals do often have the best mix of technical skills, EQ and legislative knowledge, there is a disclaimer to be mindful of.
"HR are constantly wearing two hats," she said. "They are consistently balancing the needs of the collective – the organisation – with the needs of the individuals in it. The most effective HR practitioners have a well-developed mix of these skills."
However, she added that it's also important to consider the relationship that exists between a staff member and their line manager, which has often been built up over time.
"The quality of that relationship can't be discounted when navigating this delicate territory," Wenngren said. "The relationship – or lack thereof – can either be your greatest asset or your biggest hindrance in these circumstances. I believe it works best when skilled HR professionals are coaching and guiding managers to be tackling these conversations themselves."
In 2018, HR finds itself at a fascinating crossroads. Long considered the 'cultural gatekeepers' in organisations, and deemed 'people people' with all the empathy that entails – sometimes to the function's detriment – over the past few years there has been a significant shift away from that perception towards a view that HR must be business leaders first, and 'HR people' second.
The adoption of metrics, analytics and the need to 'talk the language of business' have resulted in some critics claiming the human resources function has lost the 'human' element. Is this balance tough to get right? Wenngren responds:
"It can be difficult. HR needs to be talking the language of the business because the whole purpose of the HR function is to enable better business performance via the workforce. The downside of measuring the performance of the workforce is that it is so impersonal. No-one wants to be reduced to a mere metric.
"The challenge for HR is to be holding the performance of the overall collective in mind, but also appreciating that this collective comprises wonderfully unique individuals whose gifts as human beings can't possibly be measured."
It's appropriate that leadership development will be a key focus for Wenngren and her team in 2018. The leaders at IRI – an organisation that provides big data, predictive analytics and forward-looking insights that help FMCG manufacturers and retailers to grow their businesses – believe that the most important relationship in the organisation exists between a staff member and their manager.
"The more we invest in leadership development, the better the quality of relationships we are creating across the company," said Wenngren. "We'll also be rolling out 'Fierce Conversations' training to better equip all our staff to engage more productively in difficult conversations."
While her HR team will have their own unique development plans for 2018 to work on, Wenngren will herself be developing what she believes is a "fundamental skill" for all great HR practitioners. "I love people and all their complexity, so I'll personally be looking to further develop my coaching skills," she said.