Employees at this company are encouraged to identify ideas or projects they're passionate about, and bring those to fruition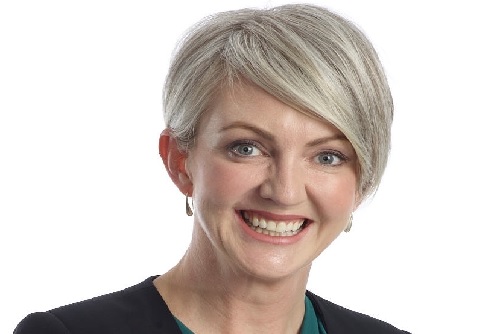 TechnologyOne's staff live and breathe innovation, creativity and collaboration.
This is particularly evident in the company's Hack Days, where employees step away from their regular roles to brainstorm ideas, according to Jane Coe, group director, people & culture at TechnologyOne.
Hack Days involve employees at TechnologyOne setting aside their to-do list and collectively brainstorming innovative solutions for the company.

"Hack Days are all about thinking outside the box. Team members are encouraged to identify ideas or projects they're passionate about, and bring those projects to fruition," said Coe.

"From new software features and functionality to improved website design, nothing is off limits – providing it's related to TechnologyOne."

Coe added that projects can be of a technical nature - like a new feature, prototype or new piece of functionality, a new way to design software, store data or a bug fix.

"Alternatively, our people are encouraged to work on something more business-related, such as a new design for our website, a new piece of training material, or a change to a business process such as booking a flight or reconciling expenses," said Coe.

"Hack Days provides an opportunity for our people to break down traditional silos and work on projects that are outside their normal day-to-day work.

"They enable us to showcase some of our emerging leaders, by giving our people the freedom to lead outside a traditional organisational structure."

All parts of the business are encouraged to participate in Hack Days, regardless of which team or region they are in.

Some of the innovations that have come out of Hack Days have truly transformed the way TechnologyOne operates and have made their customers' lives simpler, according to Coe.

"Hack Days allow our people the opportunity to improve TechnologyOne operations and the opportunity to win first, second or third prize by staff vote," said Coe.

"There may also be additional awards decided by the company, including an award for an individual or team who has taken their idea into production. Hack Day winners get recognition and kudos from their peers."

"Giving people an opportunity to have a voice at the table has paid off."

Coe said some of the great initiatives that have emerged from previous Hack Days include more streamlined recruitment processes and a formal awards program to recognise star team members who deliver compelling customer experiences.
Moreover, cultural initiatives have emerged to raise money for charity partners and new software features that are already being used by customers.

"At TechnologyOne, we understand the power of many minds working collectively towards shared goals," said Coe.

"In an industry where rapid change is the norm, we must constantly reinvent ourselves to survive and thrive."


Related stories: