A court ruling in the ACT has clarified the definition of an 'officer' in the Workplace Health & Safety Act and shed light upon who can be made responsible for WHS breaches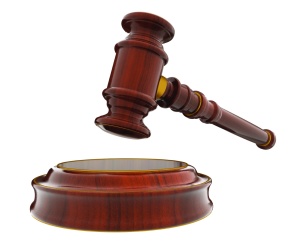 A recent ruling of the ACT Industrial Magistrates Court case involving Kenoss Contractors has cleared the company's project manager of responsibility for the death of a delivery driver.

The judgment has also more clearly defined the term, 'officer,' found in the harmonised Workplace Health & Safety (WHS) Act which applies to employers in all states and territories except Western Australia and Victoria.

The delivery driver, Michael Booth, was electrocuted and died in 2012 after his truck touched live overhead power lines at a Kenoss construction site in the Canberra suburb of Turner. Although workers had been informed not to use the area, no notification was given to visitors like Booth. There was also inadequate signage in the vicinity of the power lines, the court found.

The contractor, Kenoss, and the project manager, Munir al-Hasani, were charged with failing to provide a safe working environment and causing a risk of death or serious injury.

The prosecution put forward a case that al-Hasani was an 'officer' under the WHS Act and therefore failed to exercise due diligence.

Last Tuesday, however, the court cleared al-Hasani of any responsibility saying that there was not enough proof that he was actually acting as an 'officer' while at the company.

The WHS Act defines an 'officer' as a director, administrator, partner or officeholder who has "the capacity to significantly affect the financial standing of the relevant business".

The Act also states that someone "who makes, or participates in making, decisions that affect the whole, or a substantial part, of the corporation of the business" can also be classed under the same definition.

The Court ruled that there were clear limits to the participation of al-Hasani in this case and that he played a "less significant" role in the company considering the wider organisational structure of Kenoss itself.

In order to be an 'officer' under the harmonised WHS Act, the court stated that the individual's decisions must be organisational in nature, ie they must affect the wider context of the business. The responsibilities of a project manager were deemed to be operational and thus limited in scope.

This ruling places the onus on the shoulders of Kenoss and their management team. Representatives from Kenoss were due to appear with al-Hasani in court but failed to attend. The company was found guilty of clear and serious safety breaches with sentencing to be delivered on a later date.