The workplace safety policies and results of leading Australian companies have been placed under a microscope, with one well-known brand faring the worst.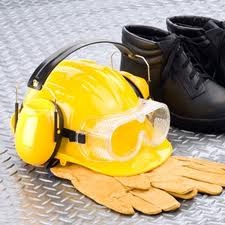 The workplace safety policies and results of Australia's leading companies have been put under a microscope, with one well known brand faring the worst.
A Citi report released yesterday,
Safety Spotlight: ASX100 Companies & More
, examined the safety record of ASX100 companies as reported to investors.
It based the results on how often companies recorded injuries that resulted in lost time – or LTIFR – and investigated if safety figured in bonus structures.
The report found that Metcash - supplier of IGA supermarkets - has the worst safety record, followed by supermarket retailer
Woolworths
and airline
Qantas
.
Metcash recorded 14.1 injuries resulting in time away from the workplace for every million hours worked, while Woolworths recorded 10.4 and Qantas 8.9.
The other companies that featured in Citi's the top ten worst performers were Wesfarmers (7.6), Tatts Group (7.3), Graincorp (7), Myer Holdings (7), Stockland (6.1), Energy Resources of Australia (5.7) and Scentre Group (5.5).
The report noted some companies in the ASX100 do not currently report safety data, with Macquarie Group the only one of this group in the top 20.
Citi investigated the remuneration plans of 32 companies to see if safety played a part in CEO bonus structures. It found that Metcash was one of only four companies that did not base some remuneration on safety data.
Metcash disputed the Citi findings, telling
Fairfax Media
that safety improvement KPIs had been in place for senior executives at the company for two years.
The report said Metcash reported one death between 2005 and 2014, an employee who died in a road crash while making a delivery. Woolworths reported seven fatalities in the same period - including five who were customers - two of which involved being struck by workplace equipment.