After Michelle Payne and her brother's historic Melbourne Cup victory on Tuesday, HC takes a look at the current state of diversity in Australian workplaces.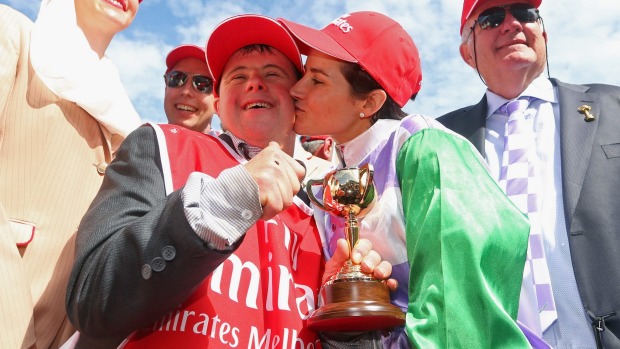 On Tuesday, Michelle Payne became the first female jockey to win the Melbourne Cup; and with strapper Stevie Payne – who has Down Syndrome – contributing to the achievement, the winning team became advocates for the successes brought about by diversity.

"It's such a chauvinistic sport, a lot of the owners wanted to kick me off," Payne revealed in her post-race interview. "Everyone else can get stuffed [who] think women aren't good enough."

She added that her strapper – who is also her older brother – should not go unnoticed for his contributions to her victory.

"I think it's great for other people with Down Syndrome, to see how capable they can be in normal life," Payne said. "Stevie can pretty much do anything."

HC spoke to Lisa Annese, CEO of Diversity Council Australia, about Payne's win – she emphasised that she was responding "in the context of the racing industry being a workplace, taking out all of the ethics around the notion of racing".

"If we do that I think it's an incredible outcome," Annese said.

She explained that this is particularly true considering the fact that Payne succeeded on her own merit in such an openly chauvinistic and misogynistic workplace.

"Payne achieved this in spite of being faced with those disadvantages," Annese told HC.

"And if we add in the fact that her strapper has an identifiable disability, they have really helped to dispel the myths around what people are capable of."

She added that this is proof that our stereotypes need to be challenged.

"Employers should learn from this example that workplaces can be benefited from having diverse groups within them," Annese said.

She also told HC that she "always likes to think that achievements like these will change employers", and that employers should use the high-profile example of Payne's win within their workplace.

"If you want to change the workplace environment, you must have role models," Annese explained. "We can't be what we can't see."

"To have a woman win in such a male-dominated race will assist in squashing the idea that women cannot succeed in something because of their gender."

Annese added that women should also take inspiration from Payne's success, which was threatened by gender-based adversity in another way.

"Listening to [Payne] being interviewed, she refers back to quite a significant episode of harassment and discrimination on the basis of her gender, which is a real concern," she told HC.

"This discrimination on the basis of only gender I hope now is dispelled – there is no question that she has the merit and capability to do the job."

Is workplace chauvinism still an issue in Australia? Take our poll here.