Mathew Paine talks mass recruitment, travel and his previous life as an ex-chef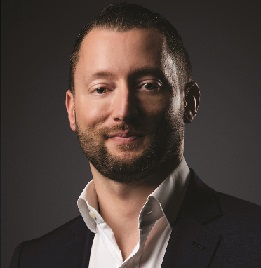 What is your current role and what brought you into it?

I am the Director of Human Resources at the newly opened $1.5 billion International Convention Centre Sydney (ICC Sydney). The challenge of opening a multiuse convention, exhibition and entertainment complex the size of three city blocks with more than 1,800 team members attracted me to the role.

What are some of your current HR challenges?

ICC Sydney opened its doors in December 2016. We embarked on a mass recruitment and training exercise to open the building. Now our challenge is to maintain employee engagement levels and retain our team members as we enter the business as usual phase of our operation.

What is the favourite part of your job?

As ICC Sydney's Chief Human Resource Officer, I have helped to create a world-class HR department at ICC Sydney, attracting and developing the best talent and building a culture of engagement, diversity, agility and innovation.

What attracted you to a career in HR?

I started my career as a chef. I transitioned out of that part of my career after five years when I realised I had a keen interest in employee work rights and employment law. I decided to go to university and study HR and the rest is history.

What's one piece of HR related advice you would offer?

Upskill and embrace technology; there is a huge amount of HR technology in the market to eliminate traditional HR processing and free up time for HR professionals to really partner with the business and make commercial decisions.

What hobbies and interests do you have outside of HR?

Travelling the world is a hobby of mine, each year I travel to at least one new country. Being an ex-chef, I also love to eat! I have a constant rolling list of restaurants that I want to visit.

Please complete this sentence: If you weren't working in HR, you would be… working to help the less fortunate in our community that are in need.

Mathew Paine will be speaking at the National HR Summit which takes place at Luna Park, Sydney, on 29-30 March.