This time of year can lead to risky behaviour and even workplace fatalities. Here's how staff can be safe this Christmas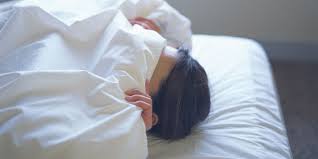 One in four workplace fatalities over the past decade occurred in the lead up to Christmas, according to WorkSafe Victoria.

Christmas time is supposed to be a fun occasion, but it also presents a number of risks associated with mixing alcohol and office antics.

It comes down to the fact that end of year fatigue, rushing tasks to go on holidays and increased alcohol consumption can all lead to an increase in workplace related accidents and incidents.

"The end of year celebration is an opportunity to let off some steam, and while this should be encouraged to a certain extent, unfortunately it often doesn't take much for things to get out of hand," warned Frank Ribuot, CEO of Randstad Australia & New Zealand.

"Everyone loosens up after a few drinks and this can lead to all sorts of risky behaviour, from falling down stairs, to telling your boss what you really think of them, to engaging in gossip that divulges confidential company information."

Organisations must undertake a risk assessment ahead of planning workplace events and to set out guidelines of appropriate behaviour ahead of the event, Ribuot added.

He also reminded employees to be mindful that while the Christmas party is a social event, you are still mixing in a professional setting.

"While you don't want to take the fun out of these occasions, risk management is not an easy process and there are legitimate concerns surrounding events such as Christmas parties, which require research and planning," he explained.

Damian Dean, Director of WHS and risk management at Randstad, added "Employers have a duty so far as reasonably practicable to ensure the safety of employees."

"Should an incident occur at the end of year function, the circumstances would need to be assessed as to whether any resulting injury (physical or psychological) is compensable.

"The best protection is to clearly articulate behavioural standards and ensure the responsible service of alcohol."

Randstad's WHS & Risk Management recommends the following for all end of year workplace celebrations:
Staff behaviour: communicate the expected code of conduct; remind staff of your organisation's official policies on code of conduct and harassment and grievance procedures
Alcohol and drugs: ensure your business has a Drug and Alcohol policy which clearly sets out expectations and consequences. Remind staff to drink responsibly and to be respectful to others.
Logistics: remind everyone not to drink if they are driving, to carpool with friends and to make their own arrangements to travel home safely.
Contacts: ensure staff are aware of the procedure should they need help during or after the event. Provide key contacts in case of emergency.
Venue: ensure the venue for the function has been risk assessed to identify any issues prior, these should be addressed and where possible mitigated to ensure safety.