There are a number of ways prescription drugs used for the wrong purposes can impact the brain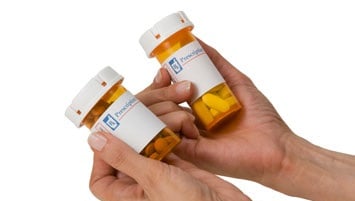 Workers are increasingly turning to prescription drugs like Dexamphetamine and Ritalin to combat longer working hours and hectic schedules, according to brain behaviour specialist Terri Bowman.

In fact, in Australia last year, 644,371 scripts were filled out for Ritalin and 256,347 for Dexamphetamine.

"Many of these scripts were used correctly, but many also made their way on to the black market to be abused by people without ADHD, who simply needed to stay awake to finish a job," said Bowman.

The CEO of the Brain Wellness Spa added that instead of making changes in their life to reduce work stress, employees are instead using prescription drugs to shield the problem and deal with job pressures.

"There is this perception of safety surrounding these drugs because they are prescribed to children, so they must be ok, but they're not if they are used incorrectly and long-term," said Bowman.

"These sorts of drugs alter the minds reality, which controls a person's personality and it can make them irrational, angry, irritable, worried, stressed and develop a fear-based paranoia."

Moreover, Bowman argued that because people are choosing not to deal with their problems, anxiety and depression are also on the rise.

"Dexis and Ritalin give users a feeling of a speedy high that helps them concentrate better and stay awake longer," she said.

"This is dangerous because the brain needs rest and if it doesn't get sleep that's when it goes into survival patterns of behaviour and negative thoughts start to creep in. This can be the start of something more serious like depression.

"I've noticed fly-in fly-out workers to be among those using prescription drugs to self- medicate themselves so they can get the job done."

Bowman said there are a number of ways prescription drugs used for the wrong purposes over a long period of time can impact the brain:

Personality change : The mind controls the personality and when someone takes drugs they have a mind altering experience. The mind that normally controls reality is mostly switched off so the drug can take over and the brain can experience reality in a different way.

For example, a person who is not normally a talkative person or perhaps a little introverted will all of a sudden have the new found confidence to chat and be socially interactive while on dexi's. However, after the comedown, the mind is stressed and confused.

This leads to an increase in irritability, bursts of anger, irrational thinking, paranoid thinking, a racing mind that doesn't switch off and an increase in stress intolerance.

Addictive : The drugs can become addictive as people enjoy being extremely productive as well as being able to party hard. So many people are in denial when it comes to Dexamphetamine addiction because they justify it by saying that since doctors prescribe it then it must be safe.

Unhealthy : Just because it's prescribed doesn't mean it a healthy choice. Long term use of Dexamphetamines can alter the way the brain thinks, feels and behaves. It can cause the brain to switch off from dealing with life's challenges and not facing responsibilities.

It can also cause avoidance issues so instead of embracing the day's work load with enthusiasm you avoid doing some of the simplest tasks

Burnout : A side effect to Dexamphetamine abuse can be burnout. It leads to an increase in fatigue and a loss of willingness to be able to handle a normal days work load which is why so many people rely on them to get through their work days activities.