Freight giant Aurizon's contentious alcohol and drug testing policy has led to a confrontation with the transport union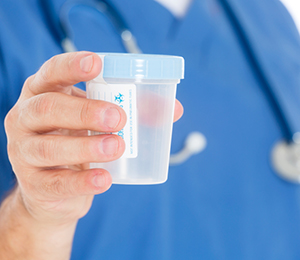 Australia's largest rail freight operator Aurizon has been criticised for a policy to stand down train drivers who fail drug or alcohol testing without pay.

Owen Doogan, state secretary of the Rail, Tram & Bus Union's (RTBU's) Queensland branch, wrote a letter to Aurizon questioning the "lawfulness" of the measures.

"On what basis do you say it's lawful that someone be stood down without pay if they fail a test? Your policy indicates that they shall be placed on leave without pay. Your enterprise agreements however make clear that someone only goes on leave without pay on application," he wrote.

The freight giant responded, saying that the testing is nothing new.

"Safety remains our top priority, for our employees, customers and the community," a spokesperson told HC.

"This requirement applies to operational and safety critical roles in Aurizon such as train drivers, train controllers, forklift operators and track workers. Alcohol and drug testing has been performed at Aurizon for many years."

The training fully satisfies the relevant Australian standards relating to workplace alcohol and drug testing, they added.

"Daily testing is standard across heavy industry and mining sites and Aurizon's operational sites are no different."

All employees who return a positive test for alcohol or drugs will be put on leave without pay, they said. This will continue until they successfully pass a return-to-work alcohol or drug test.

Previously, workers would be stood down with pay until they passed this return-to-work test, according to the Courier Mail.

Doogan questioned the legality behind this new provision.

"How could it possibly be a fair process if you are removing the presumption of innocence from your process? How is it that someone must forgo wages, especially in this economic climate, without due and proper process?" he wrote.

He concluded by calling on Aurizon to consider these matters and withdraw the contentious policy. It remains to be seen if the company will give in to union pressure or whether the RTBU will take further action on this matter.