Financial services company Goldman Sachs has been named the top employer for lesbian, gay, bisexual, transgender and intersex (LGBTI) employees.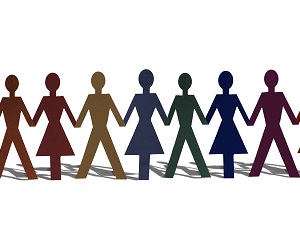 When it comes to LGBTI inclusion, Goldman Sachs is second to none.
The financial services company topped this year's Australian Workplace Equality Index (AWEI) Awards, which is run by the not-for-profit organisation Pride in Diversity, after going through a rigorous submission process.
"It was absolutely fantastic," said executive director and senior legal counsel Bohdan Abrat of the win.
"We're thrilled to be recognised as number one in Australia. Globally, we're very focused on our diversity efforts, in particular our LGBTI inclusion – that's from our head offices in the United States, throughout Europe and Asia, but more specifically in Australia, we've been a member of Pride in Diversity as a foundation member. We've been doing a lot of work in this space in the last five years."
Each year, employees can make a submission to the index for free, which acts as a benchmarking tool for LGBTI inclusion and helps to drive industry practice.
They must provide evidence-based answers for the 200-point index submission and their scores provide the rankings.
"There's a lot of work that goes into preparing our submission, particularly the submission for this year which had changed from last year," said Abrat.
"I think our submission ran for more than 100 pages, so there's quite a bit of effort that goes into doing this stuff from a number of people. But in the end, we're pretty thrilled with the result."
Pride in Diversity director Dawn Hough said practice around LGBTI inclusion had shifted significantly in the past three years, with employers having to work harder to make it into the top rankings of the index.
"This year we have four employee tiers and there's a criteria that has to be met for those tiers and that is independent of their scores. We have gold, silver, bronze and participating organisation. Typically, what we find is that the gold tier is your top 10, the silver tier is the 11-20 and the bronze tier is the very active employers. The participating tier is those who haven't met a score level to be nominated for bronze.
"To make silver tier this year, the entry point is actually higher than the top 10 last year. This is showing how much practice has shifted. The entry point for the bronze tier was equal to the top 10 three years ago."
Employers are scored across a range of categories, including policy and practice, LGBTI employee networks and their activities, training, supplier engagement in diversity education and community engagement.
"Obviously those in the top 10 are doing a lot of work across the majority of those areas to get the kind of points to get into the top 10. It's significant pieces of work," said Hough.
She said the number of organisations participating in the index increased every year and the awards were a chance to celebrate the results of their efforts.
"I think there were a lot of surprises in there," she said of this year's awards.
"We don't know who's come out on top until everything is punched into the spreadsheet. They are all deserving – they have to have provided the evidence and done the work to even rank in there. Goldman Sachs was the clear winner this year, its point difference was quite substantial, but I think it's good to see some newcomers.
"For example, this is the first time CBA has been in the top 10, it's the first time
ANZ
has been in the top 10. It's the first time we've done the top 20. Normally we do the top 10 but it's grown so much and there's a significant amount of work being done by organisations that don't make the top 10 that we've extended it. That's great because you can see the organisations that are doing a lot of work in this space coming up through the ranks."
The 2014 Top 20 Australian employers for LGBTI employees
1. Goldman Sachs
2. Curtin University
3.
Westpac
Group
4.
Commonwealth Bank
5. ANZ
6. Joint 6th:
Australian Federal Police
Joint 6th:
IBM
8. The University of Western Australia
9. Lend Lease
10. Joint 10th:
KPMG
Joint 10th: Accenture
12.
Herbert Smith Freehills
13. Chevron
14. Joint 14: National Australia Bank
Joint 14: Macquarie Banking & Financial Services
16. Children and Young People's Mental Health
17. American Express
18. EY
19.
Macquarie University
20. Joint 20: Gilbert + Tobin
Joint 20: Australian Red Cross Blood Service