Singaporean-born Melissa Wong has achieved much in HR. Here's how she developed a comprehensive skill set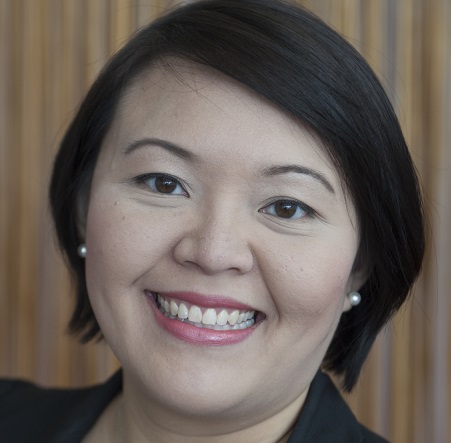 Pre-1999 – Singapore provides the foundation for future success
The older of two children,
Melissa Wong
learnt many lessons growing up in Singapore. In particular, the education system taught her the importance of discipline and hard work from a young age.
"I'm grateful to my parents who supported me and knew how hard to challenge me, but also encouraged me to find balance in other pursuits."
1999 – Makes a move to Australia
Wong moved out of home to live in Australia by herself. Prior to that, she had never been to Melbourne and she remembers immediately feeling like it was like a "second home". Wong studied a Bachelor of Arts at Melbourne University, majoring in psychology and economics.
"I loved the blend of science, maths – including statistics – and humanities that psychology involves."
2003 – Gains wide experience in a number of fields
Workplace placements are a big component of the professional doctorate program at Melbourne Uni. Wong opts to work in small consultancies, large consultancies, a manufacturing company, recruitment, and even on a technology project.
"I ended up with my first 'real' job working as a consultant in a boutique org psych consultancy as a result of these placements."
2008 – HR provides a higher calling
After a number of years in consulting, the call to do an internal HR role was getting stronger and Wong jumped on an opportunity to join NAB as part of the NAB Academy. She found the move from consulting into a big corporate was exciting, but also a bit of a shift.
"Working on some of the leadership and talent programs, capability framework and values were some of the key highlights during my time at NAB. I had the privilege of working with a group of very talented people, and learnt so much about what great practice in OD looks like."
2010 – Medibank provides a warm welcome
The age-old adage is people leave organisations not because of the work, but because of the people. For Wong, joining Medibank as manager of group learning & org development was very much about the people. Her 'greenfields' opportunity to shape OD was particularly exciting.
"I not only work with an incredible bunch of people, but there are few corporates who I believe are as purpose- and values-driven as Medibank is. Everyone who joins us comments on the warm and welcoming culture. The view that it is our people who make our business strong is one that is held by everyone, including our most senior leaders."
2016 – Moves from OD/L&D to HR
While Wong has been at Medibank six years, her roles have changed during that time, as has Medibank – it is now listed on the ASX, for example. Her current role as GM of talent, capability & culture entails leading all aspects of org development, L&D, internal communications and change.
"I feel incredibly proud every time I see a Medibank ad, representing the diversity of our customers on TV. It reflects our diversity and inclusion practices – we want people to be able to bring their 'whole of self' to work. I'm not only proud of what we've done, it is also something that is very personal for me, as a working mum with two young children."
Related stories:
HR in the hot seat: Kathryn Banfield, HR manager, Ogilvy PR
HR in the hot seat: Katy McDonald, director of people & culture at Sydney Opera House
HR in the hot seat: Mary Butler, director of talent management ANZ, Aecom