Kathryn discusses the path to her role at Ogilvy PR and the challenges HR faces in the coming years.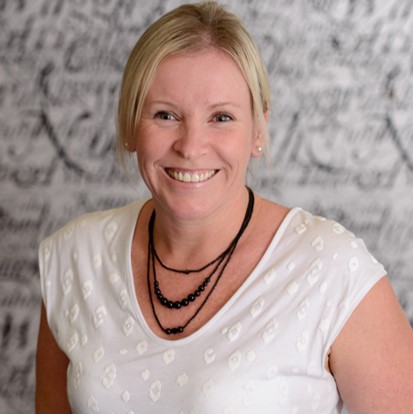 What's the best advice you've ever been given?
When I first started out in HR I was introduced to a mentor and I still remember the day I sat down and had a coffee with her. I was transitioning from an HR administrator role to an advisory role and the three things she told me were: understand the numbers, understand the business and get to know the people – from here your focus and credibility as an HR professional will flourish.
What challenges do you think HR will face over the next 10 years?
The way in which we engage with our employees and the pace in which we need to do it is changing, it's about instant ongoing communication. Traditional HR systems will be replaced with mobile apps and other integrated solutions across the entire employee lifecycle.
I also think talent retention and succession planning is always going to be an area that keeps business leaders and HR professionals on their toes. Ensuring that we keep our people engaged, happy and motivated requires constant focus and attention.
What is the favourite part of your job?
I love that my role at
Ogilvy PR
is different every day. I work in a dynamic environment that is high performing and moves really quickly, so no two days are ever the same, which keeps things really interesting and challenging for me. I love coming into work not always knowing what I will be working on.
Which part of your role has proven the most challenging?
When you have to have really difficult conversations or communicate not so great news to an employee. This part of the role can be really tough, but it's important to ensure that each situation is dealt with fairly and with empathy and compassion. The most important thing is that good relationships are maintained along the way.
What do you feel is your biggest professional achievement to date?
Being part of a creative and growing business. I've learnt so much over the years and continue to do so every day, I get to work on some pretty amazing projects and I'm surrounded by awesome people, it doesn't get much better than that.
What attracted you to a career in HR?
When I first started at Ogilvy PR I loved the culture, the people and the commitment to learning, so when an opportunity came up in the newly created HR team I jumped at the chance.
What are some of the challenges particular to your business or industry?
Finding great talent can be really hard – we have found recruitment particularly tough over the last 12 months. We are constantly looking at different ways to recruit to ensure we are expanding our talent pool and connecting with the right people. We have recently re-launched our internal Employee Referral Program to help us get talented people into the business, and we use
Expr3ss
! to help us shortlist candidates for roles based on attitude and cultural fit, in addition to skills. This platform ensures consistency across the business and is saving my team and me valuable head hours as we don't have to rely on reading CVs and interviewing people who are not the right fit for us.
If you weren't working in HR, you would be…
I'm a marketer's dream; the bright shiny lights of a make-up store get me every time. I think I would be an international make-up artist.