High turnover can have a negative impact on remaining employees. Here are five ways to stem the flow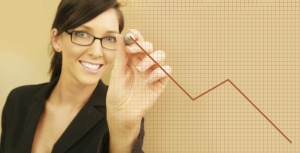 People leave organisations for many reasons. There may be a poor cultural fit between them and the company, they might not get on with their manager or they may feel unchallenged in their role.
No matter what the reason, high turnover can have a negative impact on remaining team members. Constant change can be stressful and affect motivation, morale and employee commitment. Those who are left to "pick up the pieces" can end up feeling angry, hard done by and resentful, and this can harm productivity and organisational effectiveness in the long run.
Furthermore, high staff turnover is expensive. The Society for Human Resource Management in America reports that for every employee that leaves, it costs between six and nine months of the outgoing employee's salary to recruit and train his or her replacement.
According to an article by Silicon Republic, there are five common mistakes employers make when it comes to their staff: overworking them, not recognising good work, not providing development opportunities, not having roles with clear career paths, and employing managers who don't care. So, if you want to retain your best employees, follow these top tips.
Provide development opportunities
This doesn't have to mean promotions and salary increases, but employees do need to feel invested in. Good companies hold onto their best people by training and upskilling them, so find out how your employees want their careers to develop. If they would like to take on more responsibility, you could reallocate them tasks or empower through delegation. Find out whether there are any projects to accelerate their development and to enhance their skills.
Keep an eye on burnout
Overworked staff can end up making mistakes, taking time off sick and being burnt out. If you expect your employees to be on the end of a phone or by e-mail 24/7, you might be asking too much. Prevent burnout by making sure people's workloads and stress levels are manageable, and developing a genuine concern for their wellbeing. Encourage individuals to get plenty of rest, to take frequent breaks and to exercise regularly.
Recognise good work
Employees are more likely to 'go the extra mile' if they feel respected and appreciated for the work they do. They'll also be more engaged and committed if they believe their contribution is making a difference. Strike the right balance by recognising employees' successes and acknowledging tough times – not just in work, but outside of their jobs, too.
Show you care
Make the effort to connect with people and show a genuine interest in others. One way you can do this is to communicate with employees regularly so they can ask questions, blow off steam and voice any concerns. Even if you can't accommodate their requests every time, showing concern and willingness demonstrates you care.
Provide clear career paths
Many people need to see a career path in front of them if they're going to stay in a job. When employees have a clear line of sight about what they're moving towards, this helps keep them motivated. Work with members of staff to identify where they'd like their careers to go, and make sure they have clear objectives to help them achieve their goals.
Related stories:
Four employee insight trends in the spotlight for 2017
Being the boss is a 'low priority' for millennials: Study
Is energy in the workplace the key to staff retention?