A new study sheds light on how employees who energise their co-workers lessens the likelihood of them leaving the organisation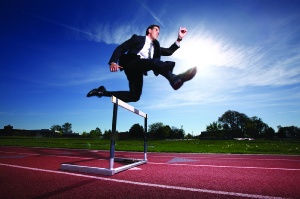 According to the latest research conducted at the Grenoble Ecole de Management (France) and the Surrey Business School at University of Surrey, people in the workplace with 'energetic activations' towards their colleagues are less likely to leave the company voluntarily than those with low energy.
However, they also discovered that high performers with high energy are the most likely candidates to resign because they might have better offers elsewhere.
On the other hand, research showed that low performers with low energy are the ones often forced to leave by management.
"The research concludes that the people who are most likely to stay in their job voluntarily are those who are in the middle of the energy and performance spectrums," said the report by
Science Daily.
"When someone leaves a job, it is rarely a total surprise – usually colleagues and bosses are aware that the person is growing more distant," said Professor Alexandra Gerbasi, director of Surrey Business School's Centre for Leadership & Decision Making.
"What this research shows is that having a low level of energizing interactions, which causes an individual to feel isolated in their job, is often a major factor behind their decision to leave."
She said that there are a number of ways that companies can utilise to retain staff such as by including enthusiasm and energy as part of the rating scheme during the hiring process and in performance evaluations. They can also focus on ways employees can increase their energy during leadership training, she said.
"Since the research shows that high performers are likely to voluntarily leave an organisation, it is also important to address this by linking performance with a range of appropriate rewards," she added.
The research was based on the idea that the strength of an employee's loyalty to the company is highly influenced by the relationships they form within the organisation and was conducted over four years by studying IT employees at a global engineering consulting firm.
Related stories:
Why employees need a best friend at work
Referrals may pose problems for diversity
The slippery slope of charismatic leadership