Over the year we've seen some high profiles cases involving social media misdemeanors by employees – how do you reduce your organisational risk when it comes to social media?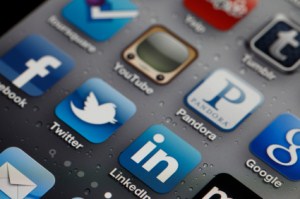 This year, Australia has seen a number of cases involving high profile employers stepping in to take action after their employees engaged in misconduct on social media.
The misdemeanours included
Scott McIntyre's Anzac Day tweets
, a Meriton employee
abusing Clementine Ford on Facebook
, and
racism in a Melbourne Apple store
.
According to Brett Feltham, partner at DLA Piper, the first step employers should be taking to protect their business and its reputation from online misconduct is ensuring that social media is addressed in employment contracts.
"While it should never be forgotten that social media creates huge opportunities for business growth, it can also pose significant risks in everything from reputational damage, disclosure of sensitive information, cyber bullying – the list goes on," Feltham told
HC
.
"It's important to have a social media policy, but not all employers do," he said.
"In terms of what a policy should contain, it must be made clear about what is permitted and what is prohibited in terms of using social media, and should state that this extends to behaviour during and outside of working hours."
He added that policies should put employees on notice of what could happen in terms of disciplinary action if they engage in misconduct.
Top priorities
Feltham outlined his top five priorities for creating a strong, effective social media policy:
Clarify what is permitted and prohibited.

"You should make it clear that the policy is referring to what employees can do during and outside of working hours, and/or in terms of using the employer's resources," advised Feltham.

Confirm that the policy does apply to social media use outside of work hours.

"This should generally apply only where it impacts on either the employer or workplace, covering issues where the employee's use of social media can cause significant business or reputational damage to the employer," Feltham said.

Ban abusive behaviour.

"The policy needs to make clear that the employee should not be using social media to unlawfully discriminate, defame, bully or harass anyone," Feltham said.

"In that way, social media is just a conduit or platform that has the same potential to create liability and cause damage as if those actions had occurred in a face-to-face discussion."

Address intellectual property and plagiarism.

"This is an opportunity to remind employees of their obligations around confidentiality, intellectual property and also potential issues like plagiarism," Feltham said.

"It's one thing to copy or to cut and paste another's work internally, but with social media it is published externally for public viewing."

Make the consequences clear.

"Make it clear that a breach of the policy can result in disciplinary action, and reference the point that this can be up to and including termination," Feltham said.
"You should also clarify that employees can be directed to remove any prohibited content - although once it's out there, it's out there, nonetheless removing content may act to limit any continuing damage."
Training
"All policies should be seen as living documents," Feltham told
HC
.
"Employers can spend a lot of time preparing a policy, but unless it is regularly updated and they ensure there is periodic training on its content, the policy can very quickly become outdated and more difficult to be relied upon."
He added that in relation to social media, this is even more heightened as social media platforms and channels are constantly changing – as are the ways in which people are using them.
"You want to be reviewing your social media policy to make sure it remains relevant, and to ensure that it's adapting to new technology," Feltham explained.
"For example, most employers won't consider the potential for bullying through online gaming or virtual worlds – you have to be broad-minded about how people interact in a social media context; just because something happens in an employee's personal time doesn't mean that there can't be ramifications at work."
Employer mistakes
Feltham said that there are two key mistakes that employers are making in practice.
"The first big mistake I see is not having a social media policy in place at all, or failing to keep an existing policy updated with consistent training on its operation," he told
HC
.
"Without a policy, employers are then trying to almost catch up – although you can never know exactly how to deal with this type of issue without knowing how it might arise, to an extent you can pre-plan for it."
The second major mistake Feltham often sees is that companies can be too slow in reacting to what they see as unacceptable behaviour or a breach of their policies.
"The reality is that the damage in a social media context can happen quickly and expand rapidly, so employers need to respond quickly," he said.
"If they don't, then the issue is that it might be a continuing breach. For example, if an employee breaches a policy around releasing information, any delay in stopping that breach means that the damage is just going to build."
Complying with legislation
Feltham also noted that in Australia there are laws around issues such as computer surveillance and privacy of information.
"In developing a policy, employers have to be aware of those legislative obligations and ensure that they are met, otherwise you could end up having a very well-drafted policy but create legal issues in applying that policy by breaching those obligations."
You might also like:
Meriton sacks manager over misogynistic Facebook comment
Sacked reporter taking legal action over Anzac tweet dismissal
Racist video sparks world-wide retraining at Apple