Haircuts, tattoos, the number of earrings an employee can wear – implementing a workplace dress code is considered a reasonable measure, but how far can you go when enforcing it?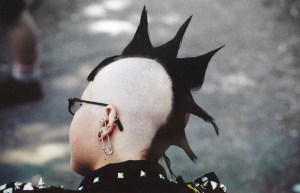 Can you require employees to cut their hair in accordance with a company "look book"? Where do you draw the line on facial tattoos? Workplace dress code breaches can be fraught with the potential for discrimination.
Workplace Law managing director
Athena Koelmeyer
gave HC Online the low-down on the legality of enforcing dress codes.
1.At what point can a dress code issue be elevated to a reason for dismissal?
Employers are entitled to set uniform standards and require employees to comply. Employers can introduce uniforms for a variety of reasons, work health and safety reasons, hygiene reasons and style or branding reasons. All of these are good reasons for an employer to be allowed to reasonably and lawfully direct employees in relation to what they can wear and how to wear it.
Obviously, non-compliance with a reasonable and lawful direction from an employer about wearing the uniform or complying with the dress code can result in disciplinary action that could eventually lead to termination of employment if an employee continues to refuse to comply. As with all disciplinary proceedings though, employers should always take all of the circumstances into account before making a decision.
2.How legally enforceable are dress codes?
It is generally accepted that it is entirely reasonable for employers to implement uniform or dress codes. In some cases, employers can be accused of being negligent if uniform and dress codes are not implemented and enforced – in particular in relation to things like wearing long sleeved shirts and long pants for outdoor workers exposed to the sun, or appropriate personal protective equipment in other workplaces.
It is not usually the requirement to wear a uniform or comply with a particular dress code that is a problem for employers – difficulties arise in the process implemented that may lead to termination, ie employers don't give sufficient weight to the employee's individual circumstances when making a decision to terminate employment as the result of non-compliance. For example, if an employer's policy required employees not to wear anything on their heads and that employer terminated an employee's employment as the result of the employee wearing a religious head-covering, it is very likely that such termination would be found to be unfair (and/or discriminatory).
3.Can an employee be fired for having the wrong coloured hair or wearing the wrong uniform? Or does it depend on how many warnings they have previous had about the breach?
Some cautionary guidance about rigid implementation of new or revised dress codes was given in the matter of
Woolworths Limited v Dawson [PR Q7716] 1 March 1999
. In that case an employee who had been employed with Woolworths for 11 years and who had worn three gold hoop earrings in her ears for the past six or seven years flatly refused to comply with a new uniform policy introduced in 1998, directing employees that they could only have two earrings. Woolworths applied the new policy and terminated the employee's employment for non-compliance. At first instance, Senior Deputy President Drake found the termination to be harsh, unjust and unreasonable. She also made some comments about the policy being unreasonable, which were firmly overturned by the Full Bench.
The cautionary tale here is that it is perfectly ok to set standards for uniform and dress, but implementing a new policy changing those standards should be done with caution and longstanding practices of long serving employees should be dealt with a degree of patience and common sense.
The most recent interesting case about dress and uniform is
Virgin Australia International Airlines Pty Ltd t/as Virgin Australia v David Taleski [2013 FWCFB 4191]
. In this case, Mr Taleski objected to being required to cut his hair in accordance with the Virgin policy referred to as the "look book". Virgin terminated his employment as the result of his refusal to comply with the policy. After a lengthy process, it was eventually held that because of Mr Taleski's medical condition it was not reasonable to require him to comply with the "look book" – particularly as he had proposed compliance by another method – ie wearing a wig.
This case is another cautionary tale for employers about rigid enforcement of uniform and dress codes without taking into account all of the unique circumstances of each case during the course of the disciplinary process.
By contrast in another Woolworths case,
Woolworths Limited (t/as Safeway) v Cameron Brown [PR 963023] 26 September 2005,
Mr Brown's employment as a butcher was terminated because he refused to remove his eyebrow ring. In that case, the Full Bench held that it was entirely reasonable for employers to put in place mandatory policies to ensure they complied with their obligations and duties – in this case obligations and duties in relation to food handling and safety. In this case, as the result of repeated refusal to comply with reasonable and lawful directions about the dress code, the termination of employment was found not to be harsh, unjust or unreasonable.
4.What about tattoos? Can employers legally require workers to cover their tattoos for work?
Employers can implement a policy requiring tattoos to be covered and this would form part of the usual dress code or uniform policy.
The trick will again be in the enforcement of the policy – for example, an employer who introduces a "no visible tattoo" policy after having many tattooed employees for many years may have some difficulty in enforcing the policy in a short sleeve/singlet top environment.
The only possible exception here would be in the case of cultural tattoos (eg, the Maori facial tattoos), as with the example of religious head-coverings set out above, it would be inappropriate for employers to not make allowances for religious or cultural dress/tattoo requirements.
In terms of a final word – we would always suggest that employers should have policies with sufficient flexibility to accommodate employees' religious or cultural obligations. This is not too difficult, even lifeguards have a uniform to accommodate women who for cultural and religious reasons do not wish to expose their bodies. Also, enforcement of any policy and procedure including uniform and dress codes should always comply with the usual procedural fairness requirements especially when termination of employment is considered.