Further allegations from staff have surfaced concerning George Calombaris' MaDE Establishment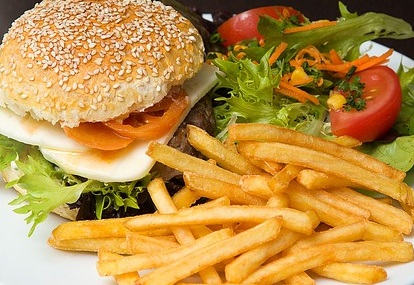 Employees at George Calombaris' restaurants allegedly worked more than 50 hours a week without correct penalty rates or overtime during its rapid expansion.

Moreover, a number of former staff disputed claims by MaDE Establishment that "historically poor processes" were responsible for the underpayment of $2.6 million in entitlements over the past six years.

The staff added that MaDE Establishment had disregarded its legal obligations under Fair Work legislation, resulting in wage costs being minimised.

The allegations will be investigated by the Fair Work Ombudsman.

HC contacted the FWO for comment and a spokesperson said they are currently working through the issues to ensure compliance has been achieved.

"While we would prefer that non-compliance does not occur, the Fair Work Ombudsman welcomes the steps taken by the MAdE Establishment Group in taking responsibility for the back-payment of those employed in the business," said the spokesperson.

"The FWO is currently working through the issues we first identified and raised with the business in 2015 to ensure compliance has been achieved. As this remains an ongoing operational matter we cannot make further comment at this stage."

According to Fairfax Media, one senior employee of MAdE Establishment said the company put people on salary "at the earliest possible opportunity and then [made] them work a 50-hour week with no overtime. That gets the average wage down to under the award. Managers were always rostered on a Sunday to avoid penalty rates".

However, the allegations have been rejected by MAdE Establishment chief executive Troy McDonagh, who denied the underpayments had been the consequence of any deliberate plan to cut costs.

"I can understand why [those making allegations] thought that this could be pre-planned, but let me say this, of the current 162 staff on the team that were affected, if I look at the way they were paid, 80 were overpaid and 82 were underpaid, so I can confidently say this was a symptom of errors of processes, not any intent or strategy," said McDonagh.

Moreover, Calombaris said last week that his company's "attention to detail at that time wasn't at a level it should have been, but we now have a CEO and Human Resources Manager in place, supported by good processes and systems to properly support the business".

He added that he was "devastated" by the situation, which led to staff members being repaid an average of more than $16,000. The company said it had calculated the reimbursements using the highest overtime rate of 200%.

Calombaris has been forced to pay out up to $2.6 million for underpayments to 403 of his restaurant's employees. This includes staff at his Melbourne restaurants The Press Club, Gazi and Hellenic Republic.