The Federal government has introduced legislation to catch and punish 'unscrupulous bosses and protect responsible employers'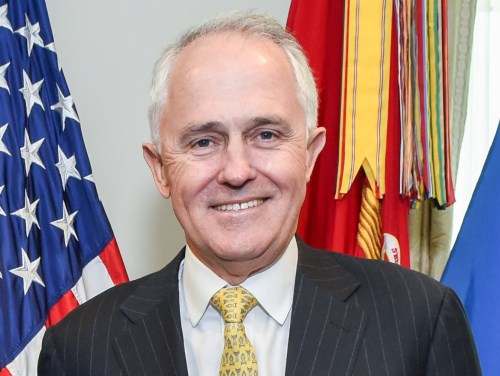 The Turnbull Government has today introduced legislation which they say will "protect vulnerable workers and crack down on unscrupulous bosses who break the law".
The Minister for Employment,
Michaelia Cash
said in a statement that the Fair Work Amendment (Protecting Vulnerable Workers) Bill 2017 delivers on an election commitment to ensure workers are "protected from exploitative and unfair practices in the workplace".
"Last year, all decent Australians would have been appalled at video footage of young
7-Eleven
workers being led to an ATM and forced to hand back part of their wages in cash," she said.
"We've also been appalled at recent revelations of systematic underpayment of employees by some franchisees of well-known pizza chains.
"While this does not represent the vast majority of Australian business owners who work hard, follow the rules, create jobs and provide the backbone of our economy, such cases have shown existing laws lack teeth and need to be strengthened."
The new laws build on steps already taken by the Coalition Government to stop visa laws being abused and foreign workers being underpaid, added Cash.
"We've made it a criminal offence for employers to solicit or receive a payment in exchange for a visa sponsorship," she said.
"We now require a valid payslip as proof of lawfully paid work before a second working holiday visa can be granted to a temporary migrant worker."
The Coalition Government claim the Bill 2017 will help deter, catch and punish unscrupulous bosses and protect responsible employers, by:
• Making it clear employers can't directly or indirectly request unreasonable payments from their staff. This outlaws the 'cashbacks' practice recently exposed at 7-Eleven.
• Increasing the penalties ten-fold for serious contraventions involving deliberate and systematic underpayment of workers (as opposed to one-off mistakes). Penalties are also being increased for those who falsify pay records. These penalties will not apply to inadvertent breaches or honest mistakes.
• Holding head office responsible for underpayments where three conditions are met:
o The head office has significant influence or control over their franchisee or subsidiary,
o The head office knew or should reasonably be expected to have known of the underpayment or related breach, and
o The head office failed to take reasonable steps to prevent the breach from occurring.
This means that those who are complicit or wilfully blind to underpayments in their network will be responsible for rectifying those underpayments.
• Strengthening the
Fair Work Ombudsman
's powers, so they can more effectively investigate breaches of workplace laws and overcome the culture of fear that often prevents vulnerable workers from coming forward and giving evidence. The Turnbull Government has also already boosted the FWO's funding by $20 million, so it can more effectively enforce the law.