The CBA has launched an investigation into claims that 7,000 part-time staff are owed superannuation entitlements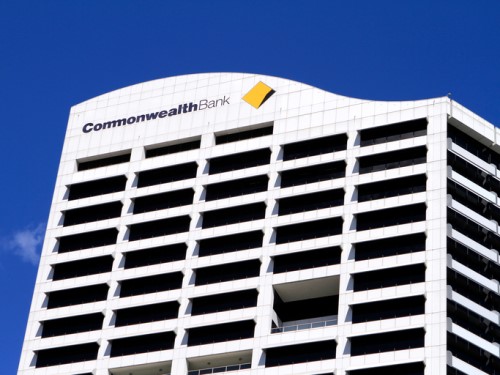 The Commonwealth Bank of Australia has launched an investigation into allegations that more than 7000 part-time staff are owed millions of dollars in unpaid superannuation entitlements.
The Finance Sector Union claims Australia's largest bank has "ripped off" some of its lowest-paid workers since 2009.
The union has received legal advice on the 9.5% super underpayment and plans to lodge the complaint with the Fair Work Commission unless the superannuation is paid back.
HC contacted the CBA for comment and a spokesperson said in a statement that the bank is addressing the concerns.
"We have advised the Financial Services Union (FSU) that we take their concerns very seriously and that we are committed to complying with obligations," said the statement.
"We are currently investigating their concerns and we have made it clear to them that, if following investigations we identify any issues, we will rectify them.
"We understand the importance of superannuation to help secure and enhance the financial wellbeing of our employees, and we are committed to ensuring we comply with obligations to employees."
FSU national secretary Julia Angrisano said the workers impacted were those that work in branches, call centres and administration areas with set hours each week.
"We know there are 7,000 part-timers in CBA at the moment but there has been a regular turnover of part-time bank staff over the years and the full extent of the problem could run into millions of dollars in back payments plus interest," said Angrisano.
"It is bad enough that Australia's most profitable bank pays some of the lowest wages in the banking sector, now we are finding that part-time staff aren't getting their full superannuation entitlement."
Angrisano added that 89% of the underpaid Commonwealth Bank workers were women who did additional hours to manage staff shortages and peak periods.
The news comes after a major 2017 report by Industry Super Australia and CBus showing about a third of Australian workers are being shortchanged on their superannuation entitlements.

The report also showed employees under the age of 30 and workers in the construction, hospitality and cleaning industries are most likely to be short-changed superannuation.

Related stories:

Employers short-changing workers by withholding superannuation: Report

Company penalised nearly $85,000 for underpaying employees

Do employees need assistance with financial wellbeing?