Staff at Australia Post claim they were made to work for hours during an overnight shift after a colleague died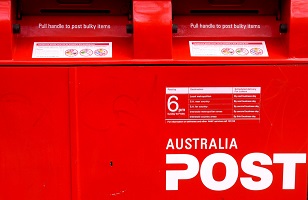 Australia Post staff are claiming they continued working around the dead body of one of their colleagues for hours at a Sunshine Coast warehouse.

Staff are alleging that "the deceased employee basically had a blanket thrown over him" after he suffered what was believed to be a heart attack on an overnight shift.

Police and ambulance arrived at the scene shortly after 3am and police confirmed a 49-year-old man was "deceased at the site".

One Australia Post employee, Chris Nitschke, took to Facebook to express his disgust.

"Employees kept on working around his dead body until 6am when the undertakers came," he wrote.

"If it was our superior who had a heart attack and died, the whole place would be shut down, but 'cause he is just a bloody hard working, struggling-to-make-ends-meet truck driver, no one cares.

"Come on, what's this world we live in… shame on them."

Another employee said witches hats were "placed around the body and people were told to carry on working".

"They didn't see it as important enough to stop work," she said.

"It is really horrific. It is the most degrading, horrible thing for this man and his family.

"Then to distress the other people in the warehouse. They all know each other, they all knew this man."

HC contacted Australia Post for comment and a spokesperson said "our thoughts and deepest sympathies go out to the contractor's family and friends".

"We recognise this is a difficult time for our staff at the facility and have encouraged employees to access our free, confidential Employee Assistance Program for support.

"We can confirm none of our employees were forced to work on Thursday morning as this very sad situation unfolded. All proper processes were followed and Police were involved immediately."

Australia Post workers who were on the shift have since been offered support by Communications Union.