The chief executive of Australia Post has resigned after seven years in the job following a pay dispute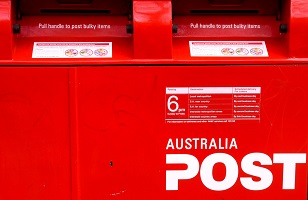 The chief executive of
Australia Post
, Ahmed Fahour, has resigned following a pay dispute with the Turnbull government.
Details of his $5.6 million wage for 2016 provoked criticism from the Prime Minister and a range of high-profile figures including One Nation leader Pauline Hanson who said she was "absolutely disgusted".
At $5.6 million, Fahour's wage for the past 12 months is more than 10 times that of the Prime Minister.
Turnbull made it clear earlier this month that he had complained to the Post board chairman about Fahour's remuneration, which led to a public backlash.
Fahour said the time had come to give someone else a chance in the role.
"The main reason why I am hanging up the footy boots at Australia Post is I've done seven years in this job — the average CEO in this country is lasting around three years," Fahour said.
"Seven years is a long time ... particularly as it is a 24-7 job."
Fahour also responded to Hanson's comments by saying that running Australia Post is a "little bit more complicated than running a fish and chip shop".
Fahour will stay on in the post until a new successor is appointed.
John Stanhope, Chairman of the Australia Post Board, said that Fahour's legacy as CEO will be felt for many years to come.
"By any measure, Ahmed has done an astounding job in transforming the business," said Stanhope.
"When he started, he was set the challenge to 'write the next chapter in the history of Australia Post' – and he certainly rose to that challenge.
"Now, with the business entering the next phase of its transformation, Ahmed's decision to resign provides opportunity for a new leader to continue the development of Australia Post into a leading international eCommerce player."
Stanhope added that the Board would begin the search for a new CEO immediately. The Board will consider both internal and external candidates, and they are expecting to announce Fahour's successor in the coming months.
Australia Post today also announced a $197 million half year profit before tax which follows the organisation returning to profit in 2016.