Millions of Australians are being forced to take their annual leave over the Christmas period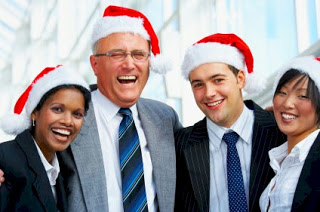 More than two million Australian workers are being forced to take their annual leave over the Christmas period, according to a
finder.com.au
survey of 2,026 Australians.
It also found that 13% of employees will be made by their employers to take one week off, while a further 11% are required to take two weeks leave due to the slow trading period and a number of workplaces shutting their doors over Christmas and New Year.
More than 340,000 Australians (4.2%) will involuntarily take three or four weeks off, the majority of their annual leave days, during the slow business trading period in December and January.
Bessie Hassan
, Money Expert at finder.com.au, said some employees may be taking compulsory leave begrudgingly.
"While expecting staff to take one week off at Christmas is reasonable, especially if they have excess annual leave days, more than that is unfair and could cause financial hardship and stress down the line, particularly for new employees who don't have enough annual leave accrued," she said.
"For Aussie workers, forced annual leave means they aren't able to choose when they holiday. Accommodation and airfare prices are up to 103% higher during this peak time and some may not be able to afford to go away, and those who do will be paying through the roof.
"It also makes setting aside some leave for a mid-year break or an unexpected event much harder."
According to the
Fair Work Ombudsman
, an employer can only direct an employee to take annual leave when the business is closed during the Christmas and New Year period and when an employee has accumulated excess annual leave.
"If you are unsure if you are required to take annual leave, check the terms of your registered agreement for information. To find a registered agreement, visit the
Fair Work Commission
website."
Hassan added that while time off work is important both mentally and physically, employees should be able to choose when they take their annual leave.
"Imagine if you were saving your annual leave for something important like a new baby or visiting relatives but you were forced to take it at Christmas," she said.
"Having a few annual leave days up your sleeve can help cover you in an emergency as not everyone has enough savings to cover themselves for an extended period of absence."
She urged employees to consider income protection to avoid worrying about not having access to leave if they became sick or injured, especially if all annual and personal leave has been used up for the year.
Generation breakdown
Generation Y are forced by their employers to take more annual leave at Christmas than any other generation.
Almost one in five (17.21%) Gen Y are made to take one week off, compared to 15.04% of Generation X and 4.46% of Baby Boomers.
Three times as many Gen Y (13.15%) and Gen X (13.55%) workers are forced to take two weeks off in December and January as Baby Boomers (4.87%).
Related stories:
Is there any point throwing a Christmas party?
Lighter Side: HR among most amorous at Christmas parties
Company gives six-figure Christmas bonus to every employee