Adriano Zumbo says he is saddened that staff did not share concerns with his HR department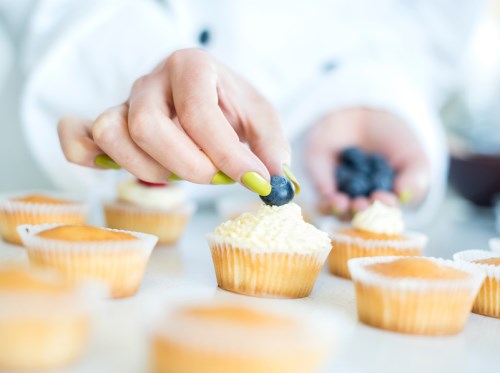 Some past and present employees of Adriano Zumbo's bakery chain are alleging they've been underpaid or not paid their full superannuation entitlements.
The staff interviewed on
A Current Affair
also alleged they'd been paid late, at the wrong rate, and had not been paid for working overtime.
It is also alleged that the company paid money into accounts that don't exist and made up policy numbers.
Zumbo's company 611 Pty Ltd employs 200 people in Sydney and Melbourne.
One young pastry chef, Samantha, told
ACA
: "Basically, on my payslip, it says that I'm being paid to Host Super and my policy number is 123456789.
"So there's money being taken out of my pay every week, but I don't have a policy number, I don't have an account with Host Super.
"So where's my money going? I don't have an account with Host Super and why haven't I been paid my super for the past seven months that I've been working there?"
Zumbo released a statement to the program saying:
"It saddens me to learn that some of my current and former staff did not share their apparent concerns relating to their working conditions with me or our HR department.
"It seems those staff shared these concerns for the first time with
ACA
.
"Had we been aware of these concerns, our HR team and I would have been available to assist those staff members in the satisfactory resolution of their concerns."
Zumbo added that in January 2017 a new overtime system was implemented by his business.
"As a result, a number of discrepancies were identified in the calculation, approval and payment of overtime to a limited number of staff," his statement read.
"I have personally taken steps to rectify all back pay issues of which I am currently aware.
"My expectation and intention is that all outstanding superannuation and the majority of outstanding overtime will be paid as of close of business on 2 May 2017, with the remaining payments to be made over the course of the next 24 to 48 hours.
"I confirm that an audit of the payroll system of the business has been commenced and is ongoing."
HC
recently reported that fellow celebrity chef George Calombaris has been forced to pay out up to $2.6 million for underpayments to 403 of his restaurant's employees.
MAdE Establishment Group were first alerted to the problems by the
Fair Work Ombudsman
more than 18 months ago.
"Regrettably our attention to detail at that time wasn't at a level it should have been, but we now have a CEO and Human Resources Manager in place, supported by good processes and systems to properly support the business," said Calombaris.
Related stories:
Celebrity chef's restaurants accused of ignoring penalty rates
Celebrity Chef's restaurants underpaid staff up to $2.6m
HR in the hot seat: Mathew Paine of the International Convention Centre Sydney